Unshakable (Barry Shore)
Welcome to Making It! This weekly show explores the lives and stories of entrepreneurs as they share their unique perspectives on their success and the path to making it.
Barry Shore is a serial entrepreneur who is now known as the Ambassador of Joy. From shoveling snow and selling scorecards at Fenway Park as a kid to building multi-million dollar empires, he has spent a lifetime learning what business was all about and capturing opportunities.
In this episode of "Making It", Barry shares his journey, which is full of plot twists and lessons learned. Through a combination of wondrous success and unforeseen tragedy, he discovered that nothing is more important to him than love and joy. We may not always be able to choose what life brings our way, but we can always choose our response.
"That's the genius of real business; everybody in the process of the business transaction is happy because business is both transactional and transformational." "

"Whatever level of success you have, joy and love are not byproducts. They are the foundations of building an entrepreneurial successful life and business ."

Barry Shore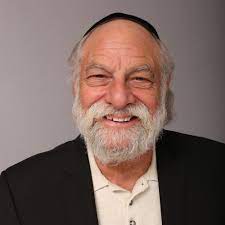 Barry Shore, known as the Ambassador of Joy, was completely paralyzed (overnight… from a rare disease) and went on to build a system to enable others to live in joy daily.
In addition, because of his successful entrepreneurial background, he conceived of and attracted people to build platforms that will give more than One Billion dollars at little or no cost to the Giver.
Since childhood he has been involved in doing things that both bring benefit to people and make money. Barry had the ideal job for a kid growing up in Boston, MA, selling scorecards outside Fenway Park. From ages 12-14 he made lots of money and learned important life lessons for other successful business ventures.
The Ambassador of joy was also an inveterate traveler, who dropped out of college and went to Europe on a one-way ticket. He learned about life and business and created a number of entrepreneurial empires both in the United States and abroad.
He utilized his talents and refined his skills in working with people from many cultures and viewpoints to not only survive but flourish. He is an avid philanthropist and currently hosts his own podcast, "The Joy of Living".
Resources or websites mentioned in this episode:
Mirasee
Barry's website
Barry's podcast
Credits:
Guest – Barry Shore
Associate producer – Danny Bermant
Producer – Cynthia Lamb
Executive producer – Danny Iny
Assembled by – Geoff Govertsen
Audio Post Supervisor: Evan Miles, Christopher Martin
Audio Post Production by Post Office Sound
Music soundscape: Chad Michael Snavely
Music and SFX credits:
Track Title: The Sunniest Kids
Artist Name(s): Rhythm Scott
Writer Name: Scott Roush
Publisher Name: A SOUNDSTRIPE PRODUCTION
Track Title: Sweet Loving Waltz
Artist Name(s): Sounds Like Sander
Writer Name: S.L.J. Kalmeijer
Publisher Name: A SOUNDSTRIPE PRODUCTION
Track Title: The Changing Tides
Artist Name(s): Brent Wood
Writer Name: Philip Barnes
Publisher Name: A SOUNDSTRIPE PRODUCTION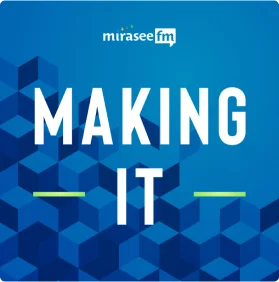 Making It
If you're an online entrepreneur, Making It was made for you. In each episode, real-world entrepreneurs tell their stories in their own words. They define what "making it" means in the busy space of online business. And they reveal what they've learned in their journey toward making it… lessons you can use in your own business.