The Future Is Woo (Allyn Reid)
Katy goes deep with Allyn Reid into her world of soul work and understanding humanity as a whole with all its parts. From Catholic school and indigenous practices in the Philippines to Earth follower, Allyn takes us on her eye-opening, soul-expanding journey of success.
Welcome to Soul Savvy Business. This podcast aims to help entrepreneurs find balance and harmony at the intersection of business and spirituality.
Host Katy Valentine is a soul-minded spiritual entrepreneur. She empowers other entrepreneurs to thrive, creating a global ripple effect. Grab your free meditation at soulsavvybusiness.com.
Allyn Reid is a facilitator, community cultivator and the founder of Woomanity. She is on a mission to help build soul literacy in humanity.
"And one night, when everything quote, unquote, falls apart, like every dark night of the soul experience, I heard this voice that says, you are going to do this."Allyn Reid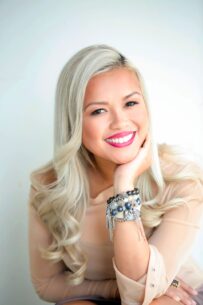 Allyn Reid is editor & Host of WooManity, a leadership development hub. She's on a mission to build soul literacy in humanity. She's passionate about books, beauty and impact, and possesses a curiosity about the origin of ideas, the motivations of people and sensibilities of cultures.
She enjoys assisting others in reaching their full potential and being an amplifier to their missions. If you've got a rocket, she can create the foundation you can launch from and land on. Maintenance is not really her thing. Strategy, visioneering work and growing creatively is her sweet spot.
Past Lives: First Filipina to summit Mount Kilimanjaro in 2010; Producer, Wishman, a movie about the life of the Make-A-Wish founder; Founder, Secret Knock Conference, a Forbes Must-Attend event for Entrepreneurs.
Affectionately referred to by friends as Dr. Fury, she collects friends with superpowers.
She can easily be found wherever there are great minds around.
Resources or websites mentioned in this episode:
Mirasee
Katy's website
Allyn's website
Allyn's LinkedIn
Credits:
Guest – Allyn Reid
Producer – Cynthia Lamb
Executive producer – Danny Iny
Assembled by – Melissa Deal
Audio Post Supervisor: Evan Miles, Christopher Martin
Audio Post Production by Post Office Sound
Music soundscape: Chad Michael Snavely
Making our hosts sound great: Home Brew Audio
Music and SFX credits:
Track Title: Shepherd
Artist Name(s): Two Dudes
Writer Name: Adrian Dominic Walther
Publisher Name: A SOUNDSTRIPE PRODUCTION
Track Title: Butterfly Effect
Artist Name(s): Cody Martin
Writer Name: Cody Kurtz Martin
Publisher Name: A SOUNDSTRIPE PRODUCTION
If you don't want to miss future episodes of Soul Savvy Business, please subscribe to Apple podcasts or Spotify or wherever you're listening right now. And if you liked the show, please leave us a starred review. It's the best way to help us get these ideas to more people.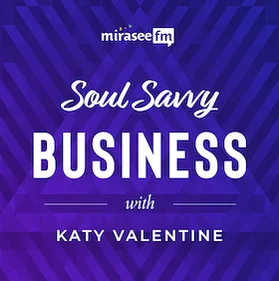 Soul Savvy Business
How can we pursue both entrepreneurial success and spiritual authenticity? Reverend Dr. Katy Valentine explores that question and more in this spiritually diverse podcast aimed at engaging mindful and curious entrepreneurs. Katy and her guests dive into the intersection of business and spirituality, exploring ways that entrepreneurs of all faiths (including none) can elevate their awareness and find abundance.