The Freedom of Integrity (Meg Heppner)
Former Mennonite Meg Heppner talks about breaking free from strict tradition, finding her soul's path to freedom and empowering women to find their own voice of truth inside. She and Katy also discuss their practices of authentic pricing and marketing.
Welcome to Soul Savvy Business. This podcast aims to help entrepreneurs find balance and harmony at the intersection of business and spirituality.
Host Katy Valentine is a soul-minded spiritual entrepreneur. She empowers other entrepreneurs to thrive, creating a global ripple effect. Grab your free meditation at soulsavvybusiness.com.
Meg Heppner is the founder of Real Excellent Living. She is also a hypnotist, life coach, blogger and podcaster that is passionate about helping women thrive.
"Women, in my opinion, have a very low sense of self worth. And yet their skill set is exactly what our world needs right now. So there's a supply and demand that's not being met."Meg Heppner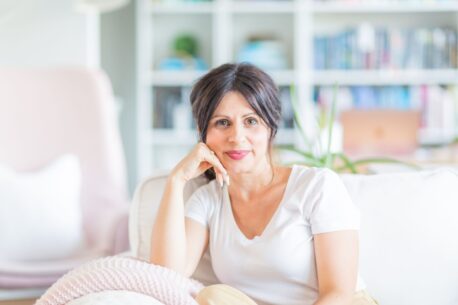 Meg is a Life Coach, Women's Circle Facilitator, and Podcast Host (The Art Of Being H(YOU)man) that is passionate about walking with people who want more out of life than just the status quo!
She believes that life doesn't have to work out exactly the way we think it "should" in order to be enjoyed and that people don't have to be perfect in order to be loved.
She believes that we all have the voice of truth inside of us but sometimes it can be hard to hear. And most importantly that we must live between the tension of accepting the things we cannot change and taking massive action on the things we can!
Meg creates spaces where women can slow down and process all the things that are influencing and controlling their lives – their everyday thoughts, emotions, and the stories they have been telling themselves.
Spaces where they can look at their inner world, gain valuable insight and then reclaim their personal authority, and make conscious decisions that transform the way they experience their lives!
Through one on one coaching, group coaching and workshops Meg helps women show up in the world with more love, and less ego, more compassion, and less judgment, more vulnerability, and less shame, more emotional agility and less fear!
Meg lives in BC with her husband of 22 years, two teenage boys and their little dog Charlie.
To learn more about Meg visit her website www.megheppner.com
Resources or websites mentioned in this episode:
Mirasee
Katy's website
Meg's website
Meg's Facebook
Credits:
Guest – Meg Heppner
Producer – Cynthia Lamb
Executive producer – Danny Iny
Assembled by – Melissa Deal
Audio Post Supervisor: Evan Miles, Christopher Martin
Audio Post Production by Post Office Sound
Music soundscape: Chad Michael Snavely
Making our hosts sound great: Home Brew Audio
Music and SFX credits:
Track Title: Shepherd
Artist Name(s): Two Dudes
Writer Name: Adrian Dominic Walther
Publisher Name: A SOUNDSTRIPE PRODUCTION
Track Title: Butterfly Effect
Artist Name(s): Cody Martin
Writer Name: Cody Kurtz Martin
Publisher Name: A SOUNDSTRIPE PRODUCTION
If you don't want to miss future episodes of Soul Savvy Business, please subscribe to Apple podcasts or Spotify or wherever you're listening right now. And if you liked the show, please leave us a starred review. It's the best way to help us get these ideas to more people.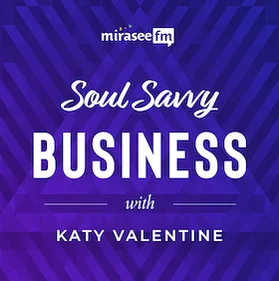 Soul Savvy Business
How can we pursue both entrepreneurial success and spiritual authenticity? Reverend Dr. Katy Valentine explores that question and more in this spiritually diverse podcast aimed at engaging mindful and curious entrepreneurs. Katy and her guests dive into the intersection of business and spirituality, exploring ways that entrepreneurs of all faiths (including none) can elevate their awareness and find abundance.