The Flywheel Effect (Patty Block)
Patty Block is the founder of The Block Group, a company that provides consulting for women-owned businesses. She has created a system of online courses and group memberships that build on each other, creating momentum for her own business and spilling over into her client's success.
In this episode, Danny, Abe and Patty discuss how, after a number of failed courses, Patty found relatively quick success with her new course-creation model. She combines a tight niche with a strong client connection and quick results. It's all in the flywheel.
In this episode we discuss:
The important difference between creating course content and having a good client connection.
Shifting mindset to take different action for both course creators and their clients.
Using feedback from clients or potential clients to guide course-building.
Having a tight filter for prospective clients to better tailor your program.
Why hybrid courses result in higher engagement rates.
The importance of market research and trusting the process.
Danny and Abe's debrief.
"They don't want the content; they want results, so the focus I bring is on helping them get results."Patty Block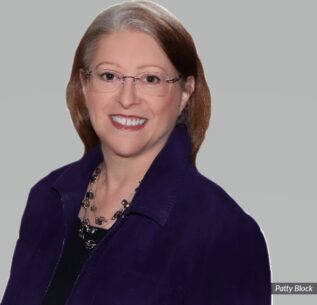 In 2006, Patty Block created The Block Group to empower women business owners who are experts in their fields. As their trusted advisor, Patty brings a unique perspective, having experienced and solved many of the same complex issues women face in their professional and personal lives.
Having seen the same struggles time and again, she teaches women how to shift their mindset and build their confidence to generate more revenue with less stress by reimagining pricing and selling. Patty believes that when women earn more, everyone around them benefits – their staff, their family and their community. Clients often refer to her as their "business therapist" and "secret weapon" because she forms strong relationships, understands and refines their company's internal workings, and serves as a strategic sounding board.
Resources or websites mentioned in this episode:
Mirasee
Patty's website
Patty's LinkedIn
Credits:
Guest: Patty Block
Hosts: Danny Iny & Abe Crystal
Producer: Cynthia Lamb
Executive producer: Danny Iny
Assembled by: Geoff Govertsen
Audio Post Supervisor: Evan Miles, Christopher Martin
Audio Post Production: Post Office Sound
Music soundscape: Chad Michael Snavely
If you don't want to miss future episodes of Course Lab, please subscribe to Apple podcasts or Spotify or wherever you're listening right now. And if you liked the show, please leave us a starred review. It's the best way to help us get these ideas to more people.
Music and SFX credits:
Track Title: Bossa BB
Artist Name(s): Marie
Writer Name: Chelsea McGough
Publisher Name: A SOUNDSTRIPE PRODUCTION
Track Title: Grace
Artist Name(s): Shimmer
Writer Name: Matthew Wigton
Publisher Name: BOSS SOUNDSTRIPE PRODUCTIONS
Track Title: Carousel Lights
Artist Name(s): Chelsea McGough
Writer Name: Chelsea McGough
Writer Name: Matthew Wigton
Publisher Name: A SOUNDSTRIPE PRODUCTION
Publisher Name: BOSS SOUNDSTRIPE PRODUCTIONS
Track Title: Coo Coos
Artist Name(s): Dresden, The Flamingo
Writer Name: Matthew Wigton
Publisher Name: A SOUNDSTRIPE PRODUCTION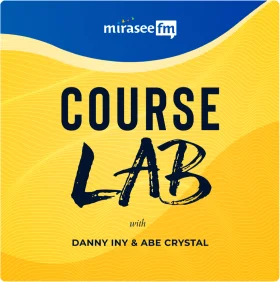 Course Lab
Ever wondered how online courses could be even better? What would that next level look like? Those are the questions driving online course experts Danny Iny (founder of Mirasee) and Abe Crystal (co-founder of Ruzuku) in Course Lab. In each episode, they bring on an innovative course creator and deconstruct what makes their course (and course business) work for them and their students.