Team's Pick 2022 (Linda Puig)
Mirasee FM's Michi Lantz chose this favorite episode to rerun during the holiday break. Listen as Melinda talks with marketing communications expert Linda Claire Puig about successfully engaging and maintaining your audience.
Linda Claire Puig is the founder of 6-Figure Newsletters and Adventurous Life International. She helps her clients build profitable relationships and portable businesses.
In this episode, we discuss:
The importance of developing relationships inside and outside of your business.
Should you be personal in your communication with clients and potential clients?
Ways to develop relationships with potential clients and clients online.
Is email dead?
Should you use social media to communicate with potential clients?
What not to share when developing relationships with clients or potential clients.
Common mistakes coaches make when nurturing clients.
How to combine nurturing with marketing.
"I have a business relationship with my entire list. But with many of them, I feel like I have a personal relationship."Linda Claire Puig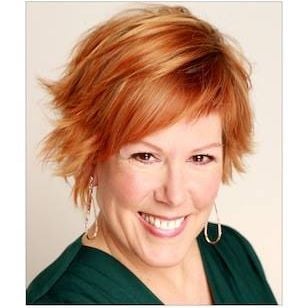 Relationship marketing expert Linda Claire Puig teaches solopreneurs and service-based professionals how to attract just the right people to their online audience, develop loyal and engaged subscribers, and then turn those fans into clients and customers for life.
An award-winning former journalist, Linda is the author of FREE: Build an Online Following that Liberates You for Life's Adventures, and her popular Ready2Go Articles take the time and effort out of nurturing and keeping in touch with those valuable subscribers.
Linda is also co-founder of AdventurousLife.io, which brings groups of professionals and entrepreneurs ages 40+ to international destinations to live, work and travel in community. When she's not traveling, she lives in gorgeous Northern California with her dog Lulu.
Resources or websites mentioned in this episode:
Mirasee
Coaches Console
Linda's website
Linda's LinkedIn
Credits:
Guest: Linda Puig
Host: Melinda Cohan
Producer: Cynthia Lamb
Executive producer: Danny Iny
Scripted and assembled by: Michi Lantz
Audio Post Supervisor: Evan Miles, Christopher Martin
Audio Post Production: Post Office Sound
Music soundscape: Chad Michael Snavely
Making our hosts sound great: Home Brew Audio
If you don't want to miss future episodes of Just Between Coaches, please subscribe to Apple podcasts or Spotify or wherever you're listening right now. And if you liked the show, please leave us a starred review. It's the best way to help us get these ideas to more people.
Music and SFX credits:
Track Title: Clouds
Artist Name(s): Acreage
Writer Name: Marshall Usinger
Publisher Name: BOSS SOUNDSTRIPE PRODUCTIONS
Track Title: Coastline Dream
Artist Name(s): Wild Sky
Writer Name: Adam Simons
Publisher Name: BOSS SOUNDSTRIPE PRODUCTIONS
Track Title: Coo Coos
Artist Name(s): Dresden, The Flamingo
Writer Name: Matthew Wigton
Publisher Name: A SOUNDSTRIPE PRODUCTION
Track Title: Stars & Trees
Artist Name(s): Outside The Sky
Writer Name: Dustin Ransom
Publisher Name: A SOUNDSTRIPE PRODUCTION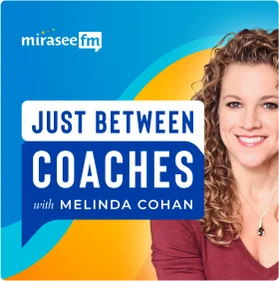 Just Between Coaches
This show is like Oprah's couch, where conversations cut straight to the heart of the topic, but... it's only for coaches! Melinda Cohan of the Coaches Console explores the tough questions coaches face on a regular basis. With a new guest host each episode, Melinda provides tactical advice and strategies to address issues like "How do I deal with price resistance?" and "Should I fire my client?"