Success is an Ongoing Journey (Jake Adam Davey)
Instagram Marketing Expert, Jake Adam Davey, shares that for him, success is an ongoing journey; not a destination. Making it is all about enjoying the ride and feeling total fulfillment and satisfaction from seeing how his efforts have paid off.
Welcome to Making It! This weekly show explores the lives and stories of entrepreneurs as they share their unique perspectives on their success and the path to making it.
Jake Adam Davey is an Instagram Marketing Expert and global educator who teaches business owners how to monetize and grow their businesses through Instagram. In the past 5 years alone, he has helped his clients amass over $14M in sales and reach millions around the globe.
"I'm keen to make sure that…the journey itself is the thing that gets the greatest enjoyment, the greatest fulfillment, and it's something that we want to keep doing."Jake Adam Davey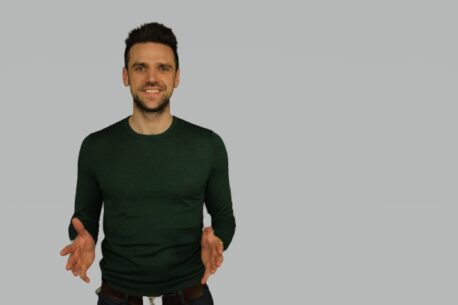 Jake Adam Davey is the UK's leading Instagram Marketing Expert and a global educator.
His mission is to help ordinary people/highly ambitious & driven people live extraordinary lives by providing practical tools and guidance by empowering them in areas of wealth, personal mastery and business. With more than 15 years experience in education and leadership, Jake has taught sales and marketing strategies to tens of thousands of business owners and entrepreneurs worldwide. He has spoken on stages across the UK, South Africa, Asia and across Europe.
Over the past 5 years, through Instagram marketing and sales, Jake has helped his clients generate more than $14M in sales and reach and influence millions of people around the globe with their message, product or service through his flagship training program, InstaGalactic.
He's the founder of the Influence Podcast and has appeared in a wide range of media outlets including CBS, NBC and Fox. In his free time he loves reading, CrossFit and spending as much time outdoors in nature as he possibly can!
Resources or websites mentioned in this episode:
Mirasee
Jake's YouTube
Jake's LinkedIn
Credits:
Guest – Jake Adam Davey
Co-Producers – Danny Bermant & Geoff Govertsen
Supervising Producer – Cynthia Lamb
Executive producer – Danny Iny
Audio Post Supervisor: Evan Miles, Christopher Martin
Audio Post Production by Post Office Sound
Music soundscape: Chad Michael Snavely
Making our hosts sound great: Home Brew Audio
Music and SFX credits:
Track Title: The Sunniest Kids
Artist Name(s): Rhythm Scott
Writer Name: Scott Roush
Publisher Name: A SOUNDSTRIPE PRODUCTION
Track Title: Sweet Loving Waltz
Artist Name(s): Sounds Like Sander
Writer Name: S.L.J. Kalmeijer
Publisher Name: A SOUNDSTRIPE PRODUCTION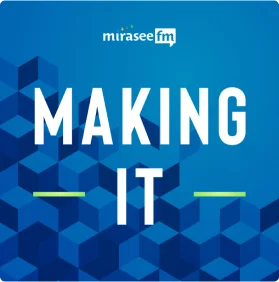 Making It
If you're an online entrepreneur, Making It was made for you. In each episode, real-world entrepreneurs tell their stories in their own words. They define what "making it" means in the busy space of online business. And they reveal what they've learned in their journey toward making it… lessons you can use in your own business.