Start by Tackling the Important Problem (Sharon Richmond)
Sharon Richmond, founder of Leading Large and creator of the course Candid Conversation, isn't locked into a specific mental model of what a course should be, how to start designing it, or how to implement a course. She has an interesting approach that all course creators should start with – identify the hard and meaningful problem first.
As an executive coach, she focuses on senior leadership to help create lasting change in an organization. With the course, she helps executives learn how to have a difficult conversation and, therefore, begin to create a more candid culture within their organization.
In this episode we discuss:
Sharon describes what brought her to create a B2B course for a larger group of leaders.
The very focused feedback to participants throughout three synchronous sessions.
When it's important to say "No" to students.
The size of the cohorts, business model, and how to provide coaching sessions with coach facilitators.
Danny and Abe's debrief after the interview.
"We've mostly been focusing on senior leadership. Because again, that's one of the best ways to create lasting change in an organization."

Sharon Richmond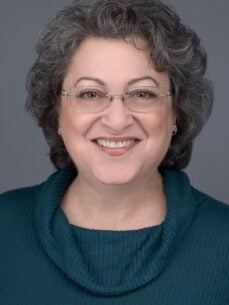 Guest bio: My executive clients are amazing leaders, and are building companies they are proud of. Working with them is my greatest joy, says Sharon Richmond, the co-founder of Richmond Associates Consulting LLC. (rebranding to Leading Large). Sharon is an executive coach and consultant, leadership expert, course creator,  lecturer, speaker, and published author specializing in business-driven change execution.
She is also an MBTI Master Practitioner, known internationally for her work on how MBTI types lead best. She's certified and works with emotional intelligence tools (EQi, MSCEIT) and has for many years taught leadership at Stanford GSB and Stanford University.
Sharon has 30+ years of partnering with clients to improve their leadership, accelerate change, and achieve their most important goals
Venture-backed to Fortune 50 companies
Thousands of leaders
Hundreds of teams
Leadership instructor at Stanford GSB & Stanford University
Founding director of Cisco's global Change Center
International speaker
Published author
Resources or websites mentioned in this episode:
Credits:
Guest: Sharon Richmond
Hosts: Danny Iny & Abe Crystal
Producer: Cynthia Lamb
Executive producer: Danny Iny
Assembled by: Geoff Govertsen
Audio Post Supervisor: Evan Miles, Christopher Martin
Audio Post Production: Post Office Sound
Music soundscape: Chad Michael Snavely
If you don't want to miss future episodes of Course Lab, please subscribe to Apple podcasts or Spotify or wherever you're listening right now. And if you liked the show, please leave us a starred review. It's the best way to help us get these ideas to more people.
If you have a question for Course Lab, put the show title in the subject line and send it to podcasts@mirasee.com.
Music and SFX credits: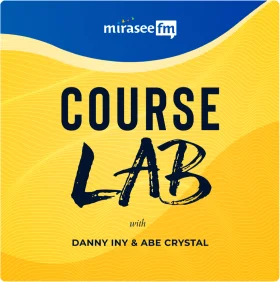 Course Lab
Ever wondered how online courses could be even better? What would that next level look like? Those are the questions driving online course experts Danny Iny (founder of Mirasee) and Abe Crystal (co-founder of Ruzuku) in Course Lab. In each episode, they bring on an innovative course creator and deconstruct what makes their course (and course business) work for them and their students.