Standing Out (Happi Leopold)
Happi Leopold transformed his years as a financial advisor to high-net-worth individuals into a lucrative course business. He offers numerous valuable insights for successful course creation — even when your market is highly saturated.
The classic immigrant success story, Happi Leopold moved from Cameroon to Canada with $200 in his pocket and no understanding of English. Nonetheless, he landed a job at a bank and worked his way up to advising clients and managing portfolios to the tune of hundreds of millions of dollars. Today, he runs his own company — Easy Finance Academy — through which he teaches ordinary people the same principles he used to advise wealthy investors.
In this episode Danny, Abe, and Happi discuss:
Teaching students in a highly challenging and regulated field like finance
How to navigate student expectations especially when there is significant downside risk
Differentiating your course when there is so much competing information available
The importance of developing a larger business around your courses

After the discussion, stay tuned for Danny and Abe's debriefing, containing their key takeaways.
"So the way I look at this, I'm not just running courses — I'm running a business around my courses."Happi Leopold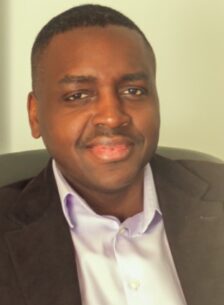 Happi Leopold is the founder of Easy Finance Academy and a financial educator to minority investors and entrepreneurs. His mission is to empower his students with the best information, strategies, and proven insights to help them achieve the financial freedom they dream of.
His guidance and coaching is based on 14 years of experience as a certified financial advisor, investment consultant, and options trader — helping high-net-worth clients grow their 7-, 8-, and 9-figure portfolios.
Happi also lives what he teaches, and shares everything he knows, to lay the path for others to create their own enduring legacy of wealth.
Resources or websites mentioned in this episode:
Mirasee
Happi's website
Happi's LinkedIn profile
Happi's YouTube channel
Credits:
Guest: Happi Leopold
Hosts: Danny Iny and Abe Crystal
Producer: Cynthia Lamb
Executive Producer: Danny Iny
Assembled by: Geoff Govertsen
Audio Post Supervisor: Evan Miles, Christopher Martin
Audio Post Production: Post Office Sound
Music Soundscape: Chad Michael Snavely
Making our hosts sound great: Home Brew Audio
If you don't want to miss future episodes of Course Lab, please subscribe to Apple podcasts or Spotify or wherever you're listening right now. And if you liked the show, please leave us a starred review. It's the best way to help us get these ideas to more people.
Music and SFX credits:
Track Title: Bossa BB
Artist Name: Marie
Writer Name: Chelsea McGough
Publisher Name: A SOUNDSTRIPE PRODUCTION
Track Title: Grace
Artist Name: Shimmer
Writer Name: Matthew Wigton
Publisher Name: BOSS SOUNDSTRIPE PRODUCTIONS
Track Title: Carousel Lights
Artist Name: Chelsea McGough
Writer Name: Chelsea McGough
Writer Name: Matthew Wigton
Publisher Name: A SOUNDSTRIPE PRODUCTION
Publisher Name: BOSS SOUNDSTRIPE PRODUCTIONS
Track Title: Coo Coos
Artist Name: Dresden, The Flamingo
Writer Name: Matthew Wigton
Publisher Name: A SOUNDSTRIPE PRODUCTION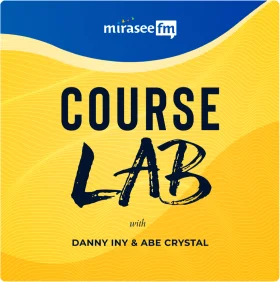 Course Lab
Ever wondered how online courses could be even better? What would that next level look like? Those are the questions driving online course experts Danny Iny (founder of Mirasee) and Abe Crystal (co-founder of Ruzuku) in Course Lab. In each episode, they bring on an innovative course creator and deconstruct what makes their course (and course business) work for them and their students.