Social Media Tightrope (Bob Minhas)
There is a precarious line between using social media as a cooperative marketing tool for your business and using it as a source of personal validation and fulfillment. That line can be difficult to navigate if we are not taking stock and being completely honest about our use of social media. Business Coach Bob Minhas talks candidly about his own struggles with social media addiction and how he helps clients (and himself) identify issues and get the most out of using social media as a tool – or not at all.
In this episode, Melinda and Bob guide coaches through auditing social media habits, giving valuable tips to the healthy and effective use of any platform. When we learn to manage the use of social media in our own business and personal lives, we can help our clients reap the benefits of this handy tool while avoiding potential pitfalls.
In this episode we discuss:
Does your business even need social media to thrive?
How to draw boundaries with social media usage.
The difference between responding and reacting to social media activity.
Using social media as one tool and not the whole toolbox.
How to be aware of your true social media intentions.
Delegating social media responsibilities to avoid personal attachment.
How too much focus on social media can lead to burnout and overwhelm.
Addressing clients' fears regarding the use of social media.
"When you're building a business, the fundamental core of your business is really about who it is that you're trying to serve, and social media is not the only way to reach those people."

"When you have a curated, crafted plan, it allows you to avoid the black hole, the sinkhole, the idea that you need to be on there all the time."

Bob Minhas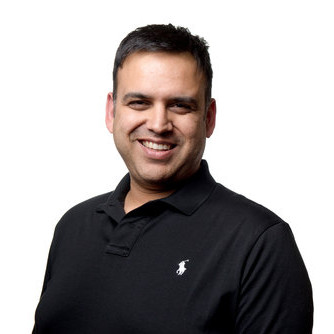 Guest Bio: Bob Minhas started his entrepreneurial career by building a quarter-million dollar tech business with no advertising and gaining celebrity status with his HGTV Canada appearances. Now Bob helps entrepreneurs and business owners level up their revenue, reputation and success with his unique approach of combined intuition and business sensibility. He was recruited for his entrepreneurial spirit and effectiveness skills by Canadian regional government small business development offices.
A proud father to three future leaders, Bob loves nerding out over new discoveries in neurodiversity and mental health in entrepreneurship.
Resources or websites mentioned in this episode:
Mirasee
Coaches Console
Bob's website
Bob's LinkedIn
Credits:
Guest: Bob Minhas
Host: Melinda Cohan
Producer: Cynthia Lamb
Executive producer: Danny Iny
Scripted and assembled by: Michi Lantz
Audio Post Supervisor: Evan Miles, Christopher Martin
Audio Post Production: Post Office Sound
Music soundscape: Chad Michael Snavely
If you don't want to miss future episodes of Just Between Coaches, please subscribe to Apple podcasts or Spotify or wherever you're listening right now. And if you liked the show, please leave us a starred review. It's the best way to help us get these ideas to more people.
If you have a question for Just Between Coaches, put the show title in the subject line and send it to podcasts@mirasee.com
Music and SFX credits:
Track Title: Clouds
Artist Name(s): Acreage
Writer Name: Marshall Usinger
Publisher Name: BOSS SOUNDSTRIPE PRODUCTIONS
Track Title: Coastline Dream
Artist Name(s): Wild Sky
Writer Name: Adam Simons
Publisher Name: BOSS SOUNDSTRIPE PRODUCTIONS
Track Title: Coo Coos
Artist Name(s): Dresden, The Flamingo
Writer Name: Matthew Wigton
Publisher Name: A SOUNDSTRIPE PRODUCTION
Track Title: Stars & Trees
Artist Name(s): Outside The Sky
Writer Name: Dustin Ransom
Publisher Name: A SOUNDSTRIPE PRODUCTION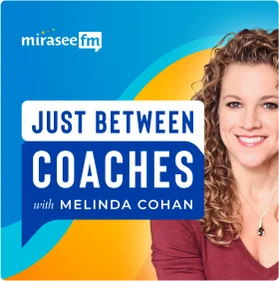 Just Between Coaches
This show is like Oprah's couch, where conversations cut straight to the heart of the topic, but... it's only for coaches! Melinda Cohan of the Coaches Console explores the tough questions coaches face on a regular basis. With a new guest host each episode, Melinda provides tactical advice and strategies to address issues like "How do I deal with price resistance?" and "Should I fire my client?"