School Is Never Out for the Pro (Darnyelle Jervey Harmon)
Darnyelle Jervey Harmon is a woman of strong unshakable faith. But also an award-winning CEO and business strategist at Incredible One Enterprises LLC, where she helps service-based entrepreneurs #shaketheplanet and experience record growth in 12 months or less.
When Darnyelle was eight years old, her mother went to jail and Darnyelle went to live with her father. With the help of a dear and special teacher, she betted on herself and was the first in her family to graduate high school and attain advanced degrees. This year (2021) she was awarded an honorary doctorate in entrepreneurship. But to get to where she is today, Darnyelle had to make it her own personal mission to be successful, to embody it, and she believes that her purpose on this planet is to continually grow, evolve, and explode excellence into the lives of others.
In this episode, Darnyelle shares her inspiring story about what making it means to her.
"I believe that complacency is devastating…. You will never find growth where you find comfort."
"I have the power to change and transform my own life so that I can leverage that power to change and transform the lives of others."
Darnyelle Jervey Harmon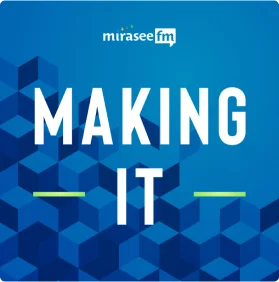 Making It
If you're an online entrepreneur, Making It was made for you. In each episode, real-world entrepreneurs tell their stories in their own words. They define what "making it" means in the busy space of online business. And they reveal what they've learned in their journey toward making it… lessons you can use in your own business.