School Is Never Out for the Pro (Darnyelle Jervey Harmon)
Episode summary: Darnyelle Jervey Harmon is a woman of strong unshakable faith. But also an award-winning CEO and business strategist at Incredible One Enterprises LLC, where she helps service-based entrepreneurs #shaketheplanet and experience record growth in 12 months or less.
When Darnyelle was eight years old, her mother went to jail and Darnyelle went to live with her father. With the help of a dear and special teacher, she betted on herself and was the first in her family to graduate high school and attain advanced degrees. This year (2021) she was awarded an honorary doctorate in entrepreneurship. But to get to where she is today, Darnyelle had to make it her own personal mission to be successful, to embody it, and she believes that her purpose on this planet is to continually grow, evolve, and explode excellence into the lives of others.
In this episode, Darnyelle shares her inspiring story about what making it means to her.
"I believe that complacency is devastating…. You will never find growth where you find comfort."
"I have the power to change and transform my own life so that I can leverage that power to change and transform the lives of others."
Darnyelle Jervey Harmon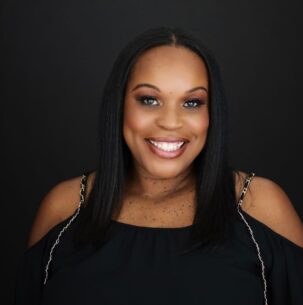 Guest bio: Darnyelle Jervey Harmon is a Certified Business and Executive Coach at Incredible One Enterprises LLC.
As a certified business coach, Kolbe consultant, and business optimization strategist, Darnyelle helps business owners #shaketheplanet and experience record growth in 12 months or less. Her work is a strategic blend of coaching, consulting, and mentoring which has accelerated the results her clients experience in their businesses.
She focuses on leveraging the four pillars to a profitable business – messaging, marketing, sales, and operations. Her clients grow their businesses by on average 50-600% in less than 12 months, all while deepening their connection to God and strengthening their faith.
With her Leverage + Scale Mastermind, Darnyelle teaches a proven formula to scale your business with a community of high achieving, like-minded service-based entrepreneurs who are incredibly focused on shaking the planet and strutting in significance.
Darnyelle is an award-winning CEO, speaker, consultant, and strategist and has been featured in Essence, SUCCESS, Black Enterprise, and O magazines. She is a best-selling author with 7 books to her credit, including her latest projects Burn the Box: 7 Fire Starter Strategies Leaders Can Leverage and Market Like a R.O.C.K. Star.
Recognitions
2012, she was named Coach of the Year by Stiletto Woman Media
2013, she was recognized as a Small Business Champion by Small Business Trends.
2018, she was awarded the Women Presidents Organization's Women of Color Excellence Award and she joined the $1MM class of Enterprising Women of the Year.
2019, Darnyelle was named the Black CEO of the Year and was a finalist for the eWomenNetwork Made It to a Million Award.
Resources or websites mentioned in this episode:
Credits:
Guest – Darnyelle Jervey Harmon
Associate producer: Danny Bermant
Producer: Cynthia Lamb
Assembled by: Geoff Govertsen
Executive producer: Danny Iny
Audio Post Supervisor: Evan Miles, Christopher Martin
Audio Post Production by Post Office Sound
Music soundscape: Chad Darnyelle Snavely
If you don't want to miss future episodes of Making It, please subscribe to Apple podcasts or Spotify or wherever you're listening right now. And if you liked the show, please leave us a starred review. It's the best way to help us get these ideas to more people.
If you have a question for Making It, put the show title in the subject line and send it to podcasts@mirasee.com.
Music and SFX credits: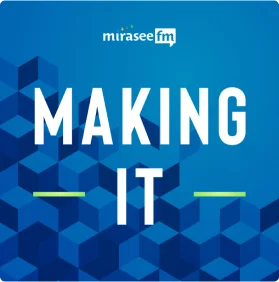 Making It
If you're an online entrepreneur, Making It was made for you. In each episode, real-world entrepreneurs tell their stories in their own words. They define what "making it" means in the busy space of online business. And they reveal what they've learned in their journey toward making it… lessons you can use in your own business.