Reiterate and Reframe (Linda Claire Puig)
In this episode, Danny and Abe talk with Linda Claire Puig about powerful and effective strategies for creating accountability and momentum. The best part is, they're also easy and low-tech!
Welcome to Course Lab. This podcast teaches course creators like you how to make effective and profitable online courses.
Linda Claire Puig is the founder of 6-Figure Newsletters and co-founder of Adventurous Life International. She helps her clients build profitable relationships and portable businesses.
In this episode we discuss:
Do you need to use social media to build an audience for your course?
What does it mean to nurture your audience, and why is it important?
How to structure your course for multiple learning experiences.
How can group coaching be beneficial in your course?
Price structures.
Strategies and techniques to promote student success.
How to use signposting to help students navigate and succeed in your course.
The value of collaboration in audience building.
Danny and Abe's debrief.
"Once you're attracting people to your list, then you start nurturing them, because without that important nurture piece, attracting all the people in the world doesn't mean much."Linda Claire Puig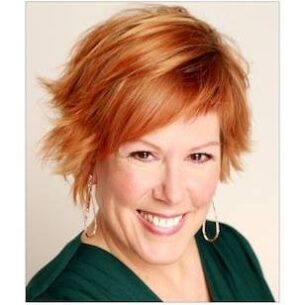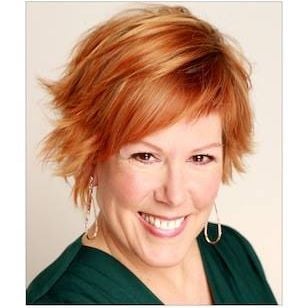 Relationship marketing expert Linda Claire Puig teaches solopreneurs and service-based professionals how to attract just the right people to their online audience, develop loyal and engaged subscribers, and then turn those fans into clients and customers for life.
An award-winning former journalist, Linda is the author of FREE: Build an Online Following that Liberates You for Life's Adventures, and her popular Ready2Go Articles take the time and effort out of nurturing and keeping in touch with those valuable subscribers.
Linda is also co-founder of AdventurousLife.io, which brings groups of professionals and entrepreneurs ages 40+ to international destinations to live, work and travel in community. When she's not traveling, she lives in gorgeous Northern California with her dog Lulu.
Resources or websites mentioned in this episode:
Mirasee
Michael's website
Linda's website
Linda's LinkedIn
Credits:
Guest: Linda Claire Puig
Hosts: Danny Iny & Abe Crystal
Producer: Cynthia Lamb
Executive producer: Danny Iny
Assembled by: Geoff Govertsen
Audio Post Supervisor: Evan Miles, Christopher Martin
Audio Post Production: Post Office Sound
Music soundscape: Chad Michael Snavely
Making our hosts sound great: Home Brew Audio
If you don't want to miss future episodes of Course Lab, please subscribe to Apple podcasts or Spotify or wherever you're listening right now. And if you liked the show, please leave us a starred review. It's the best way to help us get these ideas to more people.
Music and SFX credits:
Track Title: Bossa BB
Artist Name(s): Marie
Writer Name: Chelsea McGough
Publisher Name: A SOUNDSTRIPE PRODUCTION
Track Title: Grace
Artist Name(s): Shimmer
Writer Name: Matthew Wigton
Publisher Name: BOSS SOUNDSTRIPE PRODUCTIONS
Track Title: Carousel Lights
Artist Name(s): Chelsea McGough
Writer Name: Chelsea McGough
Writer Name: Matthew Wigton
Publisher Name: A SOUNDSTRIPE PRODUCTION
Publisher Name: BOSS SOUNDSTRIPE PRODUCTIONS
Track Title: Coo Coos
Artist Name(s): Dresden, The Flamingo
Writer Name: Matthew Wigton
Publisher Name: A SOUNDSTRIPE PRODUCTION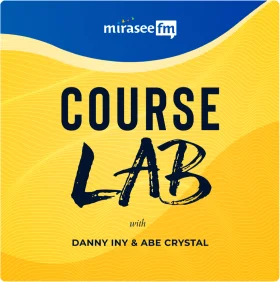 Course Lab
Ever wondered how online courses could be even better? What would that next level look like? Those are the questions driving online course experts Danny Iny (founder of Mirasee) and Abe Crystal (co-founder of Ruzuku) in Course Lab. In each episode, they bring on an innovative course creator and deconstruct what makes their course (and course business) work for them and their students.