Rapid Learning (Jonathan Levi)
Jonathan Levi, founder of SuperHuman Academy, reveals how to learn any topic or skill—SUPER fast. From AcroYoga to Russian to copywriting to finding a life partner, Jonathan's done it himself. He's got a lot to say about learning to learn.
Jonathan Levi is a serial entrepreneur, published author, lifehacker and founder of SuperHuman Academy, as well as host of the SuperHuman Academy podcast. His super-power is rapid learning—and he's employed that to not only enrich his life immeasurably (by learning things like AcroYoga, Russian, copywriting, finding a life partner and much more) but also to explode his business ventures.
Hosts Linda Claire Puig and Ari Iny explore with Jonathan his multifaceted approach to learning how to learn and how it can significantly affect your business (and your life).
In this episode, we discuss:
How you can become a superlearner—so you can quickly gain the knowledge and skills you need to solve problems, capitalize on opportunities, and grow your business
How you can learn your way through just about any problem—from business problems, to relationship problems, to mindset problems, and beyond
The sneaky truth about limiting beliefs and how they sabotage your ability to learn—and how to overcome them so that you can learn skills you never thought possible
And much more!
"I fundamentally and truly believe that learning is the only skill that matters. It's the skill that leads to every other skill."Jonathan Levi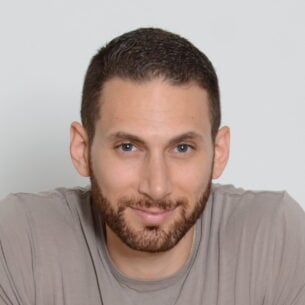 Jonathan Levi is a serial entrepreneur, published author, and lifehacker born and raised in Silicon Valley. Since 2014, Jonathan has been one of the top-performing instructors on the online learning platform Udemy and has snowballed this success into the launch of his rapidly growing information products company, SuperHuman Enterprises, which produces such products as the award-winning SuperHuman Academy Podcast; the bestselling "Become a SuperLearner®" print, digital and audiobooks; and numerous other online courses, through it's own online training portals, SuperHuman Academy™ and Branding You™ Academy. Jonathan's media products have been enjoyed by more than 250,000 people in 205 countries and territories. He lives in Tel Aviv, Israel, with his wife, Limmor.
Resources or websites mentioned in this episode:
Mirasee
6-Figure Newsletters
Jonathan's website
Jonathan's free gift
Credits:
Guest: Jonathan Levi
Hosts: Linda Claire Puig & Ari Iny
Producer: Linda Claire Puig
Managing Producer: Cynthia Lamb
Executive producer: Danny Iny
Audio Post Supervisor: Evan Miles, Christopher Martin
Audio Post Production: Post Office Sound
Music soundscape: Chad Michael Snavely
Making our hosts sound great: Home Brew Audio
If you don't want to miss future episodes of Blowing Up, please subscribe to Apple podcasts or Spotify or wherever you're listening right now. And if you liked the show, please leave us a starred review. It's the best way to help us get these ideas to more people.
Music and SFX credits:
Track Title: Sunny Side Up
Artist Name(s): Neon Beach
Writer Name: Aaron Sprinkle
Publisher Name: A SOUNDSTRIPE PRODUCTION
Track Title: Presence
Artist Name(s): Mikey Geiger
Writer Name: Michael Thomas Geiger
Publisher Name: BOSS SOUNDSTRIPE PRODUCTIONS
Track Title: Coo Coos
Artist Name(s): Dresden, The Flamingo
Writer Name: Matthew Wigton
Publisher Name: A SOUNDSTRIPE PRODUCTION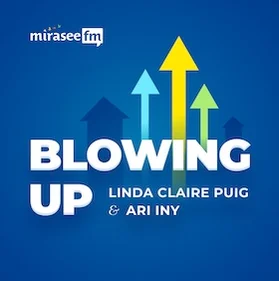 Blowing Up
"What's their secret?" If you've ever looked at a highly successful entrepreneur and asked that question, Blowing Up is your chance to get the answer! In each episode of the podcast, Linda Claire Puig and Ari Iny ask a top entrepreneur to share the details behind the one strategy that exploded their income and impact the most. You'll discover proven and tested ways to make more sales, grow your audience, connect with partners, expand into new areas, and more!