Presenting To Lead Is Human
Co-producer Geoff Govertsen introduces To Lead Is Human, a new podcast in the Mirasee FM podcast network. In this bonus episode, host Sharon Richmond talks with Eric Edelson about honestly evaluating your company's need for changes in leadership.
Welcome to To Lead Is Human. This show helps listeners envision how they can uplevel their leadership and shape cultures of accountability, respect, and candor.
Eric Edelson is a graduate of Stanford Business School and the CEO of Fireclay Tile. He loves to challenge the status quo and find unique solutions to big problems.
"I think one of my ahas two years ago was, 'Man, I'm really holding this company back. I'm holding it back because we're not being aggressive enough."Eric Edelson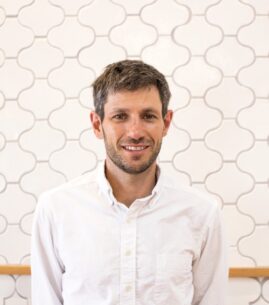 Eric Edelson is the CEO of Fireclay Tile in San Francisco, CA. He joined Fireclay in January 2009 to help reshape the company into a leading, growing, profitable design brand. Fireclay is an amazing organization that focuses on both residential and commercial projects that span from small decorative pieces to massive projects for folks like Google, Whole Foods, and Starbucks. In this role Eric has had the most fun ever in a job. He runs all aspects of the business and works with an amazing team of people.
Together, they have been able to grow Fireclay from 21 to over 250 team members while helping to disintermediate the tile world by bringing their products direct from maker to your home or project. Fireclay is the only US Certified B Corp tile brand, and Eric is passionate about using Business as Force for Good, local manufacturing, and challenger brands! If you need any tile for any reason, please let him know!
Eric graduated from the Stanford Graduate School of Business. He previously specialized in biopharmaceutical and medtech investing at Lehman Brothers as part of a 3-person team making venture capital and special situations investments.
He actively invests in and helps support other small, growing businesses, as well as through his membership of YPO (SFBay Chapter).
He loves to run and is always up for training and competing in crazy races. One day he hopes to get a lottery spot in the Western States 100. Until then he will continue to run the hills of Mill Valley and spend time outside with his two beautiful daughters and amazing wife.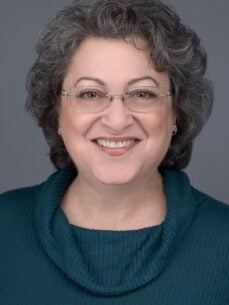 For more than 30 years, Sharon Richmond has partnered with C-level executives from mid-size and small, fast-growing companies who want to up-level their leadership and build companies they are proud of. Clients accelerate their leadership by embracing mindset and behavior changes, building self-awareness and self-management skills, and focusing on the three things all leaders must ensure: focus, energy and delivery.
Sharon's purpose as an executive coach is to help leaders 10X their impact by leveraging the power afforded by their roles to build organizations that are forces for good, both economically and socially. She also advises CEOs on shaping organization culture and leading change.
Sharon has taught leadership at Stanford GSB, where she now helps leaders increase influence, manage conflict, and prepare to build high-performing teams.
To see a list of Sharon's clients, please visit https://LeadingLarge.com
Resources or websites mentioned in this episode:
Mirasee
Sharon's website
Eric's website
Eric's LinkedIn
Fireclay Tile
B-Corps https://www.bcorporation.net/en-us/
B-Lab https://www.bcorporation.net/en-us/movement/about-b-lab
Credits:
Guest – Eric Edelson
Producer – Cynthia Lamb
Executive producer – Danny Iny
Assembled by – Geoff Govertsen
Audio Post Supervisor: Evan Miles, Christopher Martin
Audio Post Production by Post Office Sound
Music soundscape: Chad Michael Snavely
Making our hosts sound great: Home Brew Audio
Music and SFX credits:
Track Title: Escaping Light
Artist(s): Aaron Sprinkle
Writer(s): Aaron Sprinkle
Publisher: A SOUNDSTRIPE PRODUCTION
Track Title: Bright Future
Artist(s): Be Still The Earth
Writer: Marshall Usinger
Publisher: A SOUNDSTRIPE PRODUCTION
If you don't want to miss future episodes of To Lead Is Human, please subscribe to Apple podcasts or Spotify or wherever you're listening right now. And if you liked the show, please leave us a starred review. It's the best way to help us get these ideas to more people.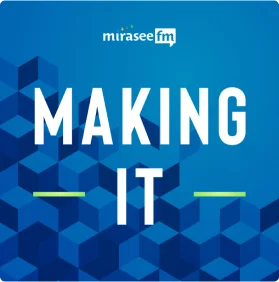 Making It
If you're an online entrepreneur, Making It was made for you. In each episode, real-world entrepreneurs tell their stories in their own words. They define what "making it" means in the busy space of online business. And they reveal what they've learned in their journey toward making it… lessons you can use in your own business.