Presenting Soul Savvy Business
In this bonus episode, Melinda introduces a new show to the Mirasee FM podcast network. In Soul Savvy Business, Katy Valentine explores the intersection of business and spirituality. Her guest in this episode is holistic healer and coach, Dr. De'Nicea Hilton Harper.
Just Between Coaches presents the new Mirasee FM Network podcast.
Welcome to Soul Savvy Business. This podcast aims to help entrepreneurs find balance and harmony at the intersection of business and spirituality.
Host Katy Valentine is a soul-minded spiritual entrepreneur. She empowers other entrepreneurs to thrive, creating a global ripple effect. Grab your free meditation at soulsavvybusiness.com.
"That was my first time really going in where I saw that there was a practice of medicine that saw the whole person."De'Nicea Harper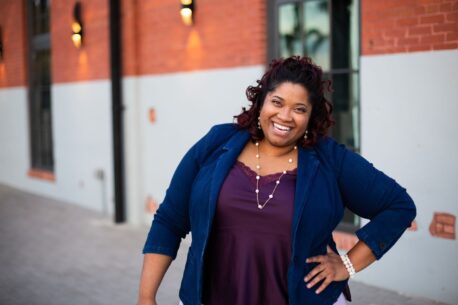 Dr. De'Nicea Hilton Harper of Hilton Holistic Health and Wellness likes to play at the intersection of holistic health and leadership, creating practical and playful experiences for female executives, entrepreneurs and business leaders. De'Nicea (Doctor of Oriental Medicine and Holistic Well-Being Consultant) "connects the dots" of what's playing a role in her clients' holistic health and well being that could be negatively affecting their life both personally and professionally. Together, De'Nicea and her clients begin to intentionally design a life of purpose, authenticity and individual perfection. 
De'Nicea also founded and personally designed tea blends for Teas of Perfect(ion), a company that makes premium teas that highlight and incorporate the spiritual, emotional and mental healing properties of herbs, spices and flowers.
Resources or websites mentioned in this episode:
Mirasee
Coaches Console
Dr. De'Nicea's website
Dr. De'Nicea's LinkedIn
Katy's website
Credits:
Guest – Dr. DeNicea Hilton Harper
Producer – Cynthia Lamb
Executive producer – Danny Iny
Assembled by – Melissa Deal
Audio Post Supervisor: Evan Miles, Christopher Martin
Audio Post Production by Post Office Sound
Music soundscape: Chad Michael Snavely
Making our hosts sound great: Home Brew Audio
Music and SFX credits:
Track Title: Shepherd
Artist Name(s): Two Dudes
Writer Name: Adrian Dominic Walther
Publisher Name: A SOUNDSTRIPE PRODUCTION

Track Title: Butterfly Effect
Artist Name(s): Cody Martin
Writer Name: Cody Kurtz Martin
Publisher Name: A SOUNDSTRIPE PRODUCTION
If you don't want to miss future episodes of Just Between Coaches, please subscribe to Apple podcasts or Spotify or wherever you're listening right now. And if you liked the show, please leave us a starred review. It's the best way to help us get these ideas to more people.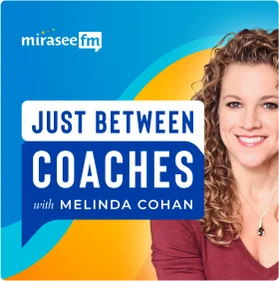 Just Between Coaches
This show is like Oprah's couch, where conversations cut straight to the heart of the topic, but... it's only for coaches! Melinda Cohan of the Coaches Console explores the tough questions coaches face on a regular basis. With a new guest host each episode, Melinda provides tactical advice and strategies to address issues like "How do I deal with price resistance?" and "Should I fire my client?"