Presenting Blowing Up (Melanie Benson)
Host Esco Wilson introduces Blowing Up, a new podcast in the Mirasee FM podcast network. In this bonus episode, hosts Linda Claire Puig and Ari Iny talk with Melanie Benson about how to get the most out of being a podcast guest.
Melanie Benson is a business coach and host of the "Amplify Your Success" podcast, which is counted in the Top 1.5% of podcasts, as well as co-host of the Next Level Influence podcast. Because of her deep experience both hosting and being a guest on podcasts, it's not uncommon for her clients to see 3-5x revenue increases in the first six months for the work they do in the world.
Hosts Linda Claire Puig and Ari Iny talk with Melanie about how to get known and grow your business through a podcast guest strategy. The conversation ranges from how to stand out in an increasingly crowded podcast market to best practices before, during and after a podcast appearance.
In this episode, we discuss:
The secrets to using podcast interviews to get massive exposure (and monetize it!)
The #1 mistake people make when asking a podcast host for a guest spot—and what you need to do to stand out as an interesting, desirable guest that can offer tons of value to their listeners
One thing you must do after your guest appearance on a podcast that boosts listenership of the episode…and helps you to get podcast spots from other hosts in the future
A stealth way to get clients and collaborators using a theater-related concept
And much more!
"Do fewer podcasts with better reach, you're going to get better results—and you're utilizing your time more effectively."Melanie Benson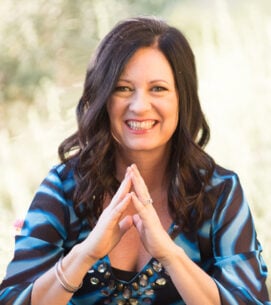 Melanie Benson, an authority amplifier and revenue strategist for expertpreneurs, shows you how to stand out in a crowded market and attract high-paying clients and opportunities. Melanie has a proven track record of accelerating results for her clients. (It's not uncommon to see 3-5x revenue increases in the first 6 months.) She's host of the top 1.5% podcast, Amplify Your Success, as well as co-host of Next Level Influence. Melanie is the author of Rewired for Wealth, and Entrepreneur.com's Start Up Guide to Starting an Information Marketing Business, and she's been featured in Bloomberg Businessweek, Woman's Day, and Parenting. Melanie is a founding executive team member of Women Speakers Association. 
Resources or websites mentioned in this episode:
Mirasee
6-Figure Newsletters
Melanie's website
Melanie's free gift
Credits:
Guest: Melanie Benson
Hosts: Linda Claire Puig & Ari Iny
Producer: Linda Claire Puig
Managing Producer: Cynthia Lamb
Executive producer: Danny Iny
Audio Post Supervisor: Evan Miles, Christopher Martin
Audio Post Production: Post Office Sound
Music soundscape: Chad Michael Snavely
Making our hosts sound great: Home Brew Audio
If you don't want to miss future episodes of Blowing Up, please subscribe to Apple podcasts or Spotify or wherever you're listening right now. And if you liked the show, please leave us a starred review. It's the best way to help us get these ideas to more people.
Music and SFX credits:
Track Title: Sunny Side Up
Artist Name(s): Neon Beach
Writer Name: Aaron Sprinkle
Publisher Name: A SOUNDSTRIPE PRODUCTION
Track Title: Presence
Artist Name(s): Mikey Geiger
Writer Name: Michael Thomas Geiger
Publisher Name: BOSS SOUNDSTRIPE PRODUCTIONS
Track Title: Coo Coos
Artist Name(s): Dresden, The Flamingo
Writer Name: Matthew Wigton
Publisher Name: A SOUNDSTRIPE PRODUCTION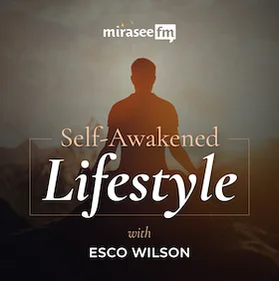 The Self-Awakened Lifestyle
Do you sometimes feel that you have more potential than you're leveraging personally or professionally? Then you've come to the right podcast! Esco Wilson is a lifestyle designer and performance coach with an unconventional past. In each episode, Esco coaches a guest through a difficult issue and shares examples from his own past, inspiring guests and listeners to the power of their own innate potential.