Pioneering Public Media (Jon Abbott)
An innovator in American public media, Jon Abbott transformed the landscape of his field while transforming leadership. Never forgetting "the golden rule," he built relationships and coached his teams through a human-centric lens of empathy.
To learn more about Danny's offer, click here: mirasee.fm/hcu.
Welcome to To Lead Is Human. This show helps listeners envision how they can uplevel their leadership and shape cultures of accountability, respect, and candor.
Jon Abbott is an American public media executive who held leadership roles at PBS and the WGBH Education Foundation, which comprises numerous public radio and television stations in New York and Massachusetts.
"If we're asking that much of everybody, and creating an environment where we're thinking about treating other people the way we'd like to be treated, to me the golden rule… it's still a pretty good one to keep an eye on."Jon Abbott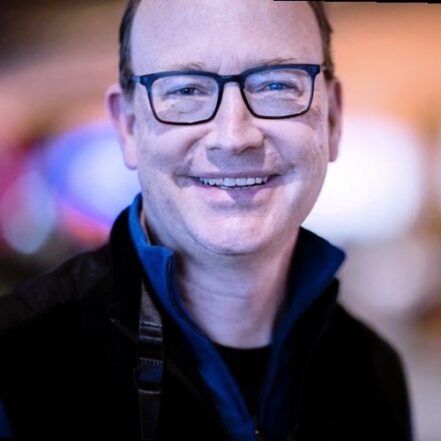 Jon Abbott is an American nonprofit executive and pioneer in public media. He rose from being a college student working in the radio station at Columbia University to being President and CEO of one of the largest public media networks in the United States: the WGBH Educational Foundation, branded simply as GBH.
During his career, he also served as Vice President of Marketing and Development at the PBS flagship station KQED in San Francisco and as Senior Vice President of Development and Public Relations at PBS in Washington, D.C.
He ultimately worked 24 years at GBH where, prior to President and CEO, he served as General Manager and Chief Operating Officer. During his time there, among many major accomplishments, he was instrumental in raising $215 million, the largest capital campaign by a public media outlet, and increasing GBH's endowment more than eightfold to nearly $525 million.
Jon retired from GBH in 2022 and currently serves the foundation as President Emeritus.
For more than 30 years, Sharon Richmond has partnered with C-level executives from mid-size and small, fast-growing companies who want to up-level their leadership and build companies they are proud of. Clients accelerate their leadership by embracing mindset and behavior changes, building self-awareness and self-management skills, and focusing on the three things all leaders must ensure: focus, energy, and delivery.
Sharon's purpose as an executive coach is to help leaders 10X their impact by leveraging the power afforded by their roles to build organizations that are forces for good, both economically and socially. She also advises CEOs on shaping organization culture and leading change.
Sharon has taught leadership at Stanford GSB, where she now helps leaders increase influence, manage conflict, and prepare to build high-performing teams.
To see a list of Sharon's clients, please visit https://LeadingLarge.com.
Resources or websites mentioned in this episode:
Mirasee
Sharon's website
Jon's LinkedIn profile
Credits:
Producer: Cynthia Lamb
Executive Producer: Danny Iny
Assembled by: Melissa Deal
Audio Post Supervisors: Evan Miles and Christopher Martin
Audio Post Production: Post Office Sound
Music Soundscape: Chad Michael Snavely
Making our hosts sound great: Home Brew Audio
Music and SFX credits:
Track Title: Escaping Light
Artist: Aaron Sprinkle
Writer: Aaron Sprinkle
Publisher: A SOUNDSTRIPE PRODUCTION
Track Title: Bright Future
Artist: Be Still The Earth
Writer: Marshall Usinger
Publisher: A SOUNDSTRIPE PRODUCTION
If you don't want to miss future episodes of To Lead Is Human, please subscribe to Apple podcasts or Spotify or wherever you're listening right now. And if you liked the show, please leave us a starred review. It's the best way to help us get these ideas to more people.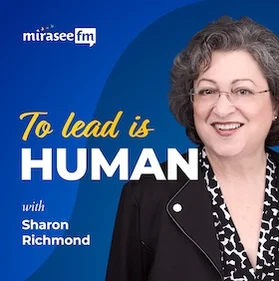 To Lead Is Human
Every business leader has a huge impact on their organization. In this podcast, Sharon Richmond interviews successful leaders who have turned personal growth into tangible business outcomes. They discuss overcoming challenges, lessons learned and what helps them make a positive impact in their organization. Sharon offers insight and advice to help listeners envision how they can supercharge their own leadership by blending the art and science of leading with intention.