Our Emotions & Boundaries (Lisa Bloom)
In this episode, Lisa Bloom talks about practicing self awareness and creating boundaries around our empathetic responses. These practices protect us from emotional overwhelm and keep us present and grounded, so we can best hold space for our clients.
Lisa Bloom is a coach and Director of Mirasee's ACES Business Acceleration Program.
In this episode we discuss:
How your client's challenges mirror your own.
What to do when a client's issue triggers your own.
Holding space without buying into your client's limiting beliefs.
How to check your own self awareness.
Creating boundaries with your emotions and empathy.
The importance of having your own coach or mentor to talk through things with.
Processes for self coaching and not taking work into your personal life.
Identifying comparative suffering to make sure you're staying present with your client.
Letting go of personal stories that no longer serve you and helping your clients do the same.
"We can't do this comparative suffering thing; we have to be able to see our client where they are and help them come up with strategies to deal with what they're struggling with."Lisa Bloom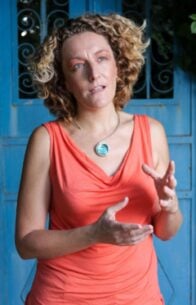 Lisa Bloom is the director of Mirasee's ACES Business Acceleration Program. She is also a storyteller, author and coach who's passionate about the art and business of storytelling. She runs a business called 'Story Coach' and helps entrepreneurs, business owners & leaders attract & impact ideal clients and grow their business.
After traveling the world and working a variety of jobs, Lisa settled down and created her business: story coaching, developing transformational story leaders & delivering global conference keynotes and workshops.
There's nothing Lisa loves more than to spend time with her partner & their four sons, walk her dog, travel, read and share stories!
Resources or websites mentioned in this episode:
Mirasee
Coaches Console
Lisa's website
Lisa's Podcast
Credits:
Guest: Lisa Bloom
Host: Melinda Cohan
Producer: Cynthia Lamb
Executive producer: Danny Iny
Scripted and assembled by: Michi Lantz
Audio Post Supervisor: Evan Miles, Christopher Martin
Audio Post Production: Post Office Sound
Music soundscape: Chad Michael Snavely
Making our hosts sound great: Home Brew Audio
If you don't want to miss future episodes of Just Between Coaches, please subscribe to Apple podcasts or Spotify or wherever you're listening right now. And if you liked the show, please leave us a starred review. It's the best way to help us get these ideas to more people.
Music and SFX credits:
Track Title: Clouds
Artist Name(s): Acreage
Writer Name: Marshall Usinger
Publisher Name: BOSS SOUNDSTRIPE PRODUCTIONS
Track Title: Coastline Dream
Artist Name(s): Wild Sky
Writer Name: Adam Simons
Publisher Name: BOSS SOUNDSTRIPE PRODUCTIONS
Track Title: Coo Coos
Artist Name(s): Dresden, The Flamingo
Writer Name: Matthew Wigton
Publisher Name: A SOUNDSTRIPE PRODUCTION
Track Title: Stars & Trees
Artist Name(s): Outside The Sky
Writer Name: Dustin Ransom
Publisher Name: A SOUNDSTRIPE PRODUCTION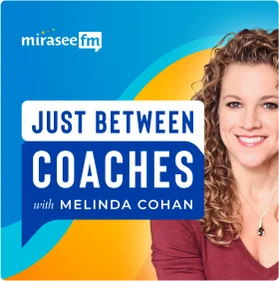 Just Between Coaches
This show is like Oprah's couch, where conversations cut straight to the heart of the topic, but... it's only for coaches! Melinda Cohan of the Coaches Console explores the tough questions coaches face on a regular basis. With a new guest host each episode, Melinda provides tactical advice and strategies to address issues like "How do I deal with price resistance?" and "Should I fire my client?"