Open Every Day (Ross O'Lochlainn)
Marketing Specialist and CEO of ConversionEngineering Ross O'Lochlainn discusses how to sell your programs year round without intense, high-cost, high-stress launches.
Ross O'Lochlainn, a marketing specialist and CEO of ConversionEngineering, merges his engineering background with his creative side to analyze marketing data and propose solutions to help education entrepreneurs and course creators sell their programs all year long, rather than just during high-cost, high-stress launches.
Hosts Linda Claire Puig and Ari Iny explore with Ross how to harness the power of data to "blow up" your business, balance your income flow and sell without the launch model.
In this episode, we discuss:
Why running high-stakes, intensive product launches a few times is not always the best approach—and how to "even out" your promotional schedule for more steady effort and consistent revenue
Ross' 5 "Buy Now" triggers and how to use them to sell your products, services, and programs year-round
The surprising truth about how long most leads take to make a buying decision. (This flies in the face of the standard internet marketing wisdom—and it's the key to converting way more of your list into buyers.)
And much more!
"You wanna be selling your approach, selling your reputation, selling your ability to get results, but doing that in a way where you are adding value to them."Ross O'Lochlainn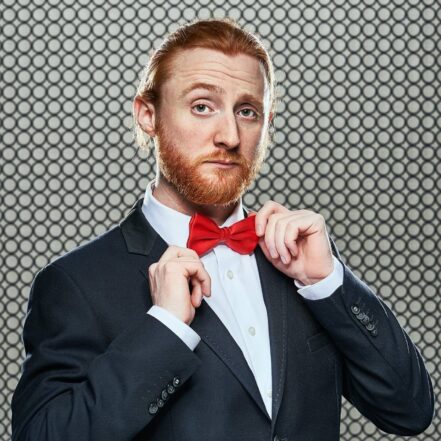 Ross O'Lochlainn is a former engineer turned online sales expert, known as the Conversion Engineer. His specialty is identifying what makes things unique and effective in the world of direct response marketing. He's best known for developing a proprietary system that helps education entrepreneurs and course creators sell without the launch model.
Resources or websites mentioned in this episode:
Mirasee
6-Figure Newsletters
Ross's website
Ross's free gift
Credits:
Guest: Ross O'Lochlainn
Hosts: Linda Claire Puig & Ari Iny
Producer: Linda Claire Puig
Managing Producer: Cynthia Lamb
Executive producer: Danny Iny
Audio Post Supervisor: Evan Miles, Christopher Martin
Audio Post Production: Post Office Sound
Music soundscape: Chad Michael Snavely
Making our hosts sound great: Home Brew Audio
If you don't want to miss future episodes of Blowing Up, please subscribe to Apple podcasts or Spotify or wherever you're listening right now. And if you liked the show, please leave us a starred review. It's the best way to help us get these ideas to more people.
Music and SFX credits:|
Track Title: Sunny Side Up
Artist Name(s): Neon Beach
Writer Name: Aaron Sprinkle
Publisher Name: A SOUNDSTRIPE PRODUCTION
Track Title: Presence
Artist Name(s): Mikey Geiger
Writer Name: Michael Thomas Geiger
Publisher Name: BOSS SOUNDSTRIPE PRODUCTIONS
Track Title: Coo Coos
Artist Name(s): Dresden, The Flamingo
Writer Name: Matthew Wigton
Publisher Name: A SOUNDSTRIPE PRODUCTION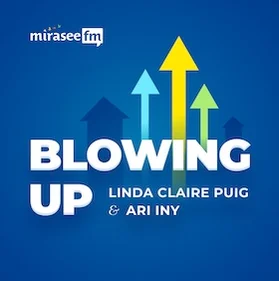 Blowing Up
"What's their secret?" If you've ever looked at a highly successful entrepreneur and asked that question, Blowing Up is your chance to get the answer! In each episode of the podcast, Linda Claire Puig and Ari Iny ask a top entrepreneur to share the details behind the one strategy that exploded their income and impact the most. You'll discover proven and tested ways to make more sales, grow your audience, connect with partners, expand into new areas, and more!