Offboarding Clients (Miriam Meima)
How do you feel when a coaching contract or client relationship ends? Do you have a process for a smooth transition that benefits everyone? In this episode, Melinda talks with executive business coach Miriam Meima about successfully offboarding clients.
Miriam Meima is an executive coach and facilitator as well as a managing partner at Evolution, a coaching and consulting company.
In this episode we discuss:
What is offboarding?
Why is it important to have an offboarding process?
How to keep your own emotional issues from creating unnecessary tension for you and your client.
How to be more confident with ending a professional relationship.
How to implement an offboarding process.
Tips for streamlining and automating your offboarding process.
What are the common mistakes coaches make in offboarding clients?
How to mitigate the psychological aspects of ending a client relationship.
How to know when it's time to proactively offboard a client.
"So I have a version of my offboarding conversation that I can do in three minutes, and I have a version of it I can do in sixty. And I make a commitment to my clients to adapt to what they need from me at any given moment."Miriam Meima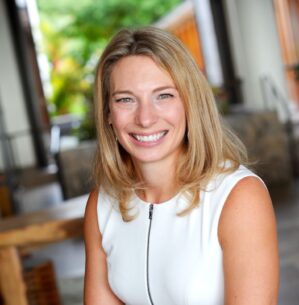 Miriam Meima has been a coach & facilitator for over twenty years, dedicating her life to studying the overlap between business and psychology. Miriam has coached founders and executives at hundreds of companies, including a dozen $1B+. She often partners with companies from Series B all the way through going public. She works 1:1 with senior leaders, facilitates team offsite and develops customized leadership development journeys for leaders at all levels. Her specialty is in helping people unlock the next level of performance while maximizing authenticity.
Miriam's credentials include an MA in Organizational & Management Development,a BA in Business & Psychology. She is a Master Certified Coach with the International Coaching Federation, a Fellow at the Harvard Institute of Coaching and a member of Forbes Coaches Council.
Resources or websites mentioned in this episode:
Mirasee
Coaches Console
Miriam's website
Miriam's LinkedIn
Credits:
Guest: Miriam Meima
Host: Melinda Cohan
Producer: Cynthia Lamb
Executive producer: Danny Iny
Scripted and assembled by: Michi Lantz
Audio Post Supervisor: Evan Miles, Christopher Martin
Audio Post Production: Post Office Sound
Music soundscape: Chad Michael Snavely
Making our hosts sound great: Home Brew Audio
If you don't want to miss future episodes of Just Between Coaches, please subscribe to Apple podcasts or Spotify or wherever you're listening right now. And if you liked the show, please leave us a starred review. It's the best way to help us get these ideas to more people.
Music and SFX credits:
Track Title: Clouds
Artist Name(s): Acreage
Writer Name: Marshall Usinger
Publisher Name: BOSS SOUNDSTRIPE PRODUCTIONS
Track Title: Coastline Dream
Artist Name(s): Wild Sky
Writer Name: Adam Simons
Publisher Name: BOSS SOUNDSTRIPE PRODUCTIONS
Track Title: Coo Coos
Artist Name(s): Dresden, The Flamingo
Writer Name: Matthew Wigton
Publisher Name: A SOUNDSTRIPE PRODUCTION
Track Title: Stars & Trees
Artist Name(s): Outside The Sky
Writer Name: Dustin Ransom
Publisher Name: A SOUNDSTRIPE PRODUCTION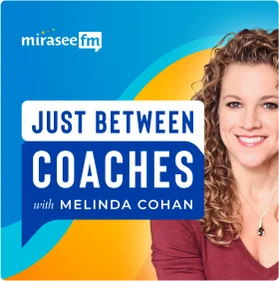 Just Between Coaches
This show is like Oprah's couch, where conversations cut straight to the heart of the topic, but... it's only for coaches! Melinda Cohan of the Coaches Console explores the tough questions coaches face on a regular basis. With a new guest host each episode, Melinda provides tactical advice and strategies to address issues like "How do I deal with price resistance?" and "Should I fire my client?"