No One Is Self-Made – It Takes a Village (Matthew Kimberley)
Episode summary: Matthew Kimberley is the CEO of Book Yourself Solid®Worldwide, and according to him, "making it" means you get to decide where you spend your time, your money, your energy, and your attention. Matthew is "rad" and easy going. He doesn't go for conventional marketing tactics, and he's not hardcore competitive. Matthew says that if people work together and understand each other, we will all be better off.
He believes that it's an absolute fallacy to be self-made. It takes a village to make it, and investing in relationships brings the greatest returns.
"Making it means you get to decide where you spend your time, and where you spend your money, and where you spend your energy, and your attention." – Matthew Kimberley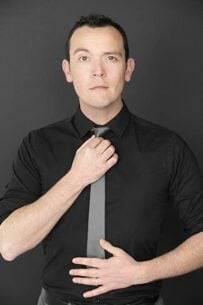 Guest bio: Matthew Kimberley is the CEO of Book Yourself Solid®Worldwide, the founder of The School for Selling, and the creator of Delightful Emails. Through their books, programs, and a network of licensed business coaches, Book Yourself Solid Worldwide supports hundreds of thousands of small businesses in growing their businesses.
This multi-faceted business owner is a host of Marketing for Coaches, a show that supports top-tier business coaches in growing their own businesses and their clients' businesses.
His bestselling self-help book, How To Get A Grip (re-released after 9 years with the title Get A F*cking Grip) has changed the lives of tens of thousands of people the world over. His clients' reviews are a testament to his success. As one of his raving clients says, "Matthew understands people, why we buy, what we want to read, how to make us laugh, how to help us get out of our own way."
Matthew was born in the UK. He lived there until he left, aged 18, and moved around the world. After stints in Malaysia, Belgium, and Italy, he settled in Malta. Matthew can't discuss the most interesting thing that ever happened to him, on account of signing the British Official Secrets Act.
Resources or websites mentioned in this episode:
Credits:
Guest – Matthew Kimberley
Producer – Cynthia Lamb
Executive producer – Danny Iny
Assembled by – Geoff Govertsen
Audio Post Supervisor – Evan Miles, Christopher Martin
Audio Post Production – Post Office Sound
Music soundscape – Chad Michael Snavely
If you don't want to miss future episodes of Making It, please subscribe to Apple podcasts or Spotify or wherever you're listening right now. And if you liked the show, please leave us a starred review. It's the best way to help us get these ideas to more people.
If you have a question for Making It, put the show title in the subject line and send it to podcasts@mirasee.com.
Music and SFX credits: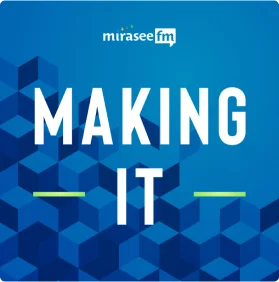 Making It
If you're an online entrepreneur, Making It was made for you. In each episode, real-world entrepreneurs tell their stories in their own words. They define what "making it" means in the busy space of online business. And they reveal what they've learned in their journey toward making it… lessons you can use in your own business.