Neuroscience (Irena O'Brien)
Dr. Irena O'Brien, PhD, a neuroscientist studying psychology and neuroscience for more than 25 years, shares how to work with your clients' brains to more easily create long-lasting, transformative change (and explosive growth in your own business).
Dr. Irena O'Brien, PhD is a cognitive neuroscientist and founder of The Neuroscience School who helps coaches and helping professionals understand and apply the latest neuroscience findings to their own practices.
Hosts Linda Claire Puig and Ari Iny explore with Irena how to work with clients' brains to more easily create long-lasting, transformative change and to help you move toward explosive growth in your business.
In this episode, we discuss:
How to work with your client's brain—rather than against it—to deliver faster, easier, and longer-lasting transformations
Why tapping into your clients' "central executive network" is so important…and what you need to include in your coaching plan to keep them engaged and making progress
The truth about visualizations (the way most coaches use them actually hinders success) —and how you can guide your clients through visualizations that help them accomplish their goals
And much more!
"It's important to work with the brain rather than against the brain."Irena O'Brien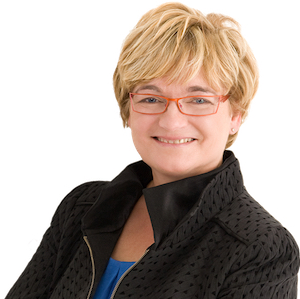 Irena O'Brien teaches coaches and helping professionals how to achieve better results for their clients with neuroscience. She is the founder of Neuroscience School, which helps practitioners understand and apply insights from cutting-edge neuroscience research. She loves seeing her students gain confidence in their ability to evaluate neuroscience findings and use them successfully in their own practice. 
Her Certificate Program in Neuroscience is certified by the International Coaching Federation (ICF) for Continuing Coaching Education credit.
Dr. O'Brien has studied neuroscience for 25 years. She holds a Ph.D. in neuroscience from the Université du Quebec à Montréal (UQAM), where she did brain imaging studies. She completed a postdoctoral fellowship at the Centre for Language, Mind and Brain at McGill University.
Resources or websites mentioned in this episode:
Mirasee
6-Figure Newsletters
Irena's website
Irena's free gift
Credits:
Hosts: Linda Claire Puig & Ari Iny
Producer: Linda Claire Puig
Managing Producer: Cynthia Lamb 
Executive producer: Danny Iny
Audio Post Supervisor: Evan Miles, Christopher Martin
Audio Post Production: Post Office Sound
Music soundscape: Chad Michael Snavely
Making our hosts sound great: Home Brew Audio
If you don't want to miss future episodes of Blowing Up, please subscribe to Apple podcasts or Spotify or wherever you're listening right now. And if you liked the show, please leave us a starred review. It's the best way to help us get these ideas to more people.
Music and SFX credits: 
Track Title: Sunny Side Up
Artist Name(s): Neon Beach
Writer Name: Aaron Sprinkle
Publisher Name: A SOUNDSTRIPE PRODUCTION
Track Title: Presence
Artist Name(s): Mikey Geiger
Writer Name: Michael Thomas Geiger
Publisher Name: BOSS SOUNDSTRIPE PRODUCTIONS
Track Title: Coo Coos
Artist Name(s): Dresden, The Flamingo
Writer Name: Matthew Wigton
Publisher Name: A SOUNDSTRIPE PRODUCTION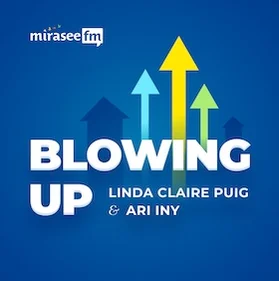 Blowing Up
"What's their secret?" If you've ever looked at a highly successful entrepreneur and asked that question, Blowing Up is your chance to get the answer! In each episode of the podcast, Linda Claire Puig and Ari Iny ask a top entrepreneur to share the details behind the one strategy that exploded their income and impact the most. You'll discover proven and tested ways to make more sales, grow your audience, connect with partners, expand into new areas, and more!