Neurodivergent Success (Aron Croft)
Even if you don't have ADHD or ADD, it's a solid bet you have a client who does. So, don't miss today's episode with neurodivergent coach Aron Croft. He and Melinda cover a ton of ways to help coaches and clients find their own unique success.
Aron Croft runs a business called Hidden ADHD. He helps neurodivergent people become more productive and successful in their businesses and daily lives.
In this episode we discuss:
What's the difference between ADHD and ADD?
Struggles with being a neurodivergent entrepreneur.
Why having support is so important.
What are the positive aspects of being a neurodivergent entrepreneur?
What are the four P's and how to reframe them to move forward?
"Me-fit" vs. market fit: what is it and how does it promote success?
Pivoting and growing in your niche.
What is a reverse value ladder approach, and how can it help those with ADHD?
Supporting neurodivergent clients.
"The motivation pathways in ADHD brains tend to just not work the way that they work normally, in neurotypical brains."Aron Croft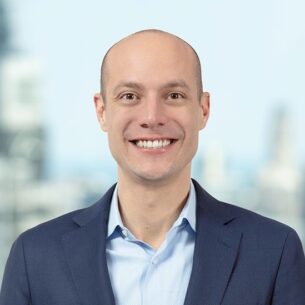 Aron Croft appeared to have it all when he got into Harvard. But that was the beginning of his demise. He struggled nonstop for 15 years until he was broke, divorced, and earning minimum wage, failing out of his first 7 jobs and businesses. But after getting a Master's degree in Coaching Psychology and a diagnosis of Inattentive ADHD, his life changed. He built a successful Fortune 500 career consulting to companies such as Marriott, Deloitte, Johnson & Johnson, McDonald's, KPMG, and United Healthcare. He also got remarried, and most importantly, discovered how to get sh*t done with a neurodivergent brain. Now he's on a mission to raise awareness about Inattentive ADHD, how it goes under the radar, and how to rebuild your life post-diagnosis. His work has been featured by ADDitude Magazine, ADDA, and more.
Resources or websites mentioned in this episode:
Mirasee
Coaches Console
Aron's website
Aron's LinkedIn
His offer: https://link.hiddenadhd.com/justbetweencoaches
Credits:
Guest: Aron Croft
Host: Melinda Cohan
Producer: Cynthia Lamb
Executive producer: Danny Iny
Scripted and assembled by: Michi Lantz
Audio Post Supervisor: Evan Miles, Christopher Martin
Audio Post Production: Post Office Sound
Music soundscape: Chad Michael Snavely
Making our hosts sound great: Home Brew Audio
If you don't want to miss future episodes of Just Between Coaches, please subscribe to Apple podcasts or Spotify or wherever you're listening right now. And if you liked the show, please leave us a starred review. It's the best way to help us get these ideas to more people.
Music and SFX credits:
Track Title: Clouds
Artist Name(s): Acreage
Writer Name: Marshall Usinger
Publisher Name: BOSS SOUNDSTRIPE PRODUCTIONS
Track Title: Coastline Dream
Artist Name(s): Wild Sky
Writer Name: Adam Simons
Publisher Name: BOSS SOUNDSTRIPE PRODUCTIONS
Track Title: Coo Coos
Artist Name(s): Dresden, The Flamingo
Writer Name: Matthew Wigton
Publisher Name: A SOUNDSTRIPE PRODUCTION
Track Title: Stars & Trees
Artist Name(s): Outside The Sky
Writer Name: Dustin Ransom
Publisher Name: A SOUNDSTRIPE PRODUCTION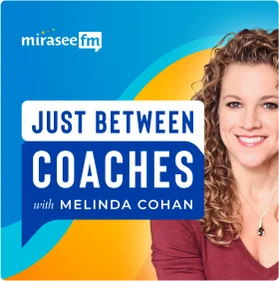 Just Between Coaches
This show is like Oprah's couch, where conversations cut straight to the heart of the topic, but... it's only for coaches! Melinda Cohan of the Coaches Console explores the tough questions coaches face on a regular basis. With a new guest host each episode, Melinda provides tactical advice and strategies to address issues like "How do I deal with price resistance?" and "Should I fire my client?"