Mastering Self-Regulation (Ed)
In this episode, Esco works with Ed, a high achiever with anxiety about underperforming. Esco helps us to understand the value of self-affirming mantras and the power of our stories. And, once again, universal forces intervene to punctuate a point.
Welcome to The Self-Awakened Lifestyle. This podcast aims to help listeners find ways to improve their personal and professional lives, using scientific principles and holistic practices.
"A lot of the words that we say literally embody our self concept. We have a lot of control over our words. Let's use that to leverage our psyche and our self concept."Esco Wilson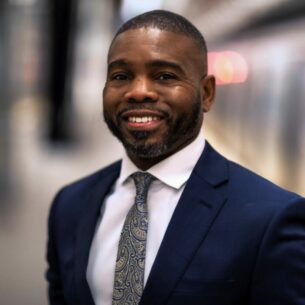 Esco Wilson is a lifestyle designer and the founder of The Self-Awakened Lifestyle. He helps entrepreneurs & visionary professionals develop intuitive thinking & emotional Intelligence for enhanced decision-making capabilities. Esco believes the key to high achievement is reprogramming our instinctual triggered mechanisms. The goal is to align our default reactions with essential core behaviors during life altering moments, whether these moments are subtle or existential. He has a passion for teaching others how to build the life they want. 
Resources or websites mentioned in this episode:
Mirasee
Esco's website
Credits:
Guest – Ed
Producer – Cynthia Lamb
Executive producer – Danny Iny
Assembled by – Melissa Deal
Audio Post Supervisor: Evan Miles, Christopher Martin
Audio Post Production by Post Office Sound
Music soundscape: Chad Michael Snavely
Making our hosts sound great: Home Brew Audio
Music and SFX credits:
Track Title: Out of Oranges
Artist(s): Sam Barish
Writer(s): Sam Barish
Publisher: A SOUNDSTRIPE PRODUCTION
Track Title: Newhi
Artist(s): Dallas $tyles
Writer(s): Courtney Dwight
Publisher Name: A SOUNDSTRIPE PRODUCTION
If you don't want to miss future episodes of The Self-Awakened Lifestyle, please subscribe to Apple podcasts or Spotify or wherever you're listening right now. And if you liked the show, please leave us a starred review. It's the best way to help us get these ideas to more people.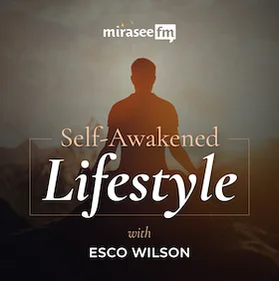 The Self-Awakened Lifestyle
Do you sometimes feel that you have more potential than you're leveraging personally or professionally? Then you've come to the right podcast! Esco Wilson is a lifestyle designer and performance coach with an unconventional past. In each episode, Esco coaches a guest through a difficult issue and shares examples from his own past, inspiring guests and listeners to the power of their own innate potential.