"Making it" Means Owning the Process (Abe Crystal)
Episode summary: When computers were young, in the eighties and nineties, Abe Crystal, co-founder of Ruzuku, loved digging into things and trying to understand how they worked at every level. He refused to take things for granted. That curiosity led Abe to study how people actually use technology and what is now called "user experience." In 2010, he co-founded the online course platform Ruzuku, which was built from the ground up with a focus on streamlining the course creation process.
Building and running a great online course can be challenging. But Ruzuku improves the user experience so authors, coaches, speakers, and other independent experts can create their own online courses and learning communities.
In this episode of Making It, Abe also describes "making it" as having consistent access to the flow state.
"What making it means to me is being able to work on things that are meaningful, in a way that is satisfying. So it's more about the process than the outcome."

Abe Crystal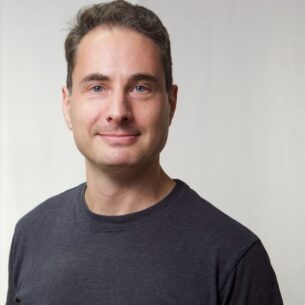 Guest bio: Abe Crystal is the CEO and co-founder of Ruzuku, an online course platform focused on student engagement. He's also a strategic advisor to Mirasee.
Abe helps authors, coaches, speakers, and other independent experts create their own online courses and learning communities. He and his team at Ruzuku are on a mission to usher in a new wave of independent, authentic teachers around the world and invest them with the tools and support to succeed–everything the clients need to create, sell, and teach amazing courses.
Abe is also the author of The Business of Courses, about the process of adding online courses to your business's product and services offerings.
Abe is an adjunct professor in the School of Education at the University of North Carolina-Chapel Hill. He specializes in learning design and user experience research and earned his Ph.D. in human-computer interaction at UNC-Chapel Hill.
Resources or websites mentioned in this episode:
Credits:
Guest: Abe Crystal
Associate producer: Danny Bermant
Producer: Cynthia Lamb
Assembled by: Geoff Govertsen
Executive producer: Danny Iny
Audio Post Supervisor: Evan Miles, Christopher Martin
Audio Post Production: Post Office Sound
Music soundscape: Chad Michael Snavely
If you don't want to miss future episodes of Making It, please subscribe to Apple podcasts or Spotify or wherever you're listening right now. And if you liked the show, please leave us a starred review. It's the best way to help us get these ideas to more people.
If you have a question for Making It, put the show title in the subject line and send it to podcasts@mirasee.com.
Music and SFX credits:
Track Title: Sweet Loving Waltz
Artist Name(s): Sounds Like Sander
Writer Name: S.L.J. Kalmeijer
Publisher Name: A SOUNDSTRIPE PRODUCTION
Track Title: The Sunniest Kids
Artist Name(s): Rhythm Scott
Writer Name: Scott Roush
Publisher Name: A SOUNDSTRIPE PRODUCTION
Track Title: The Changing Tides
Artist Name(s): Brent Wood
Writer Name: Philip Barnes
Publisher Name: A SOUNDSTRIPE PRODUCTION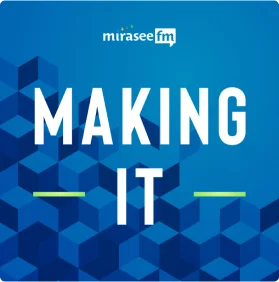 Making It
If you're an online entrepreneur, Making It was made for you. In each episode, real-world entrepreneurs tell their stories in their own words. They define what "making it" means in the busy space of online business. And they reveal what they've learned in their journey toward making it… lessons you can use in your own business.