Making It Isn't a One-and-Done; It Evolves With You (Melinda Cohan)
Episode summary: The world-renowned business coach Melinda Cohan has a natural gift for organization. She's a master of building workflows, processes, and procedures, and loves efficiency and systems. But she also knows that it takes a village to run a successful business. Together with her then-coach, Melinda started what was to become The Coaches Console, a practice management system developed by coaches for coaches.
Since 2012, Melinda and her company have become one of the highest regarded and sought-after experts and ecosystem to organize and automate professional coaching businesses. But success didn't come easy, and Melinda had to overcome various personal and professional challenges to get to where she is today. In this episode, Melinda shares her uplifting and inspirational rags-to-riches story about what making it means to her.
"Making it means that I'm simultaneously living my values, that I am practicing my own self-care, so I can give the overflow."

"I don't think making it is one-and-done. I think it's an ebb and flow spiral type of pattern where you experience it on one level. And so the definition of making it evolves with you as well."

Melinda Cohan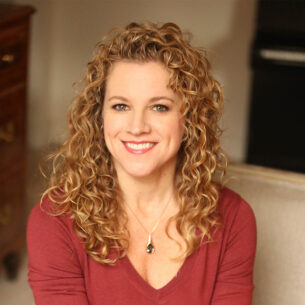 Guest Bio: Melinda Cohan is the CEO and Founder of The Coaches Console. After being fired from her corporate job back in 2004 and going through a divorce, Melinda needed to start a business that would make money fast. What did she do? She hired a coach who showed her how to start a coaching business. Then, following her highly developed intuition, Melinda showed scribbles on a napkin to her coach, which is now known as The Napkin Story. That coach later became a co-founder of The Coaches Console.
"Taking care of hearts while taking care of business" is at the core of everything The Coaches Console does. The company is in the business of helping entrepreneurs create their business, from a heart-centered place. The Coaches Console has supported more than 50,000 entrepreneurs in creating their own profitable coaching businesses.
The Coaches Console is a practice management system developed by coaches for coaches. It allows Melinda and her team to interact with thousands of business owners globally. The software helps coaches structure their coaching business for client results and effectively organize the client management in one place. It's an entire ecosystem to organize and automate your professional coaching business.
"One of my greatest gifts in the world is my passion for business systems and processes. I absolutely love organization and the well-oiled machine aspect of helping a business to be successful", says Melinda. With her high-spirited personality, she serves as a catalyst for business owners that want to transform their business and lives. And is successful doing it.
Resources or websites mentioned in this episode:
Credits:
Guest – Melinda Cohan
Associate producer: Danny Bermant
Producer: Cynthia Lamb
Assembled by: Geoff Govertsen
Executive producer: Danny Iny
Audio Post Supervisor: Evan Miles, Christopher Martin
Audio Post Production by Post Office Sound
Music soundscape: Chad Melinda Snavely
If you don't want to miss future episodes of Making It, please subscribe to Apple podcasts or Spotify or wherever you're listening right now. And if you liked the show, please leave us a starred review. It's the best way to help us get these ideas to more people.
If you have a question for Making It, put the show title in the subject line and send it to podcasts@mirasee.com
Music and SFX credits: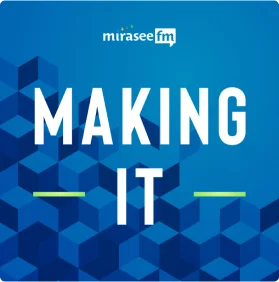 Making It
If you're an online entrepreneur, Making It was made for you. In each episode, real-world entrepreneurs tell their stories in their own words. They define what "making it" means in the busy space of online business. And they reveal what they've learned in their journey toward making it… lessons you can use in your own business.