Making It Isn't a One-and-Done; It Evolves With You (Melinda Cohan)
The world-renowned business coach Melinda Cohan has a natural gift for organization. She's a master of building workflows, processes, and procedures, and loves efficiency and systems. But she also knows that it takes a village to run a successful business. Together with her then-coach, Melinda started what was to become The Coaches Console, a practice management system developed by coaches for coaches.
Since 2012, Melinda and her company have become one of the highest regarded and sought-after experts and ecosystem to organize and automate professional coaching businesses. But success didn't come easy, and Melinda had to overcome various personal and professional challenges to get to where she is today. In this episode, Melinda shares her uplifting and inspirational rags-to-riches story about what making it means to her.
"Making it means that I'm simultaneously living my values, that I am practicing my own self-care, so I can give the overflow."

"I don't think making it is one-and-done. I think it's an ebb and flow spiral type of pattern where you experience it on one level. And so the definition of making it evolves with you as well."

Melinda Cohan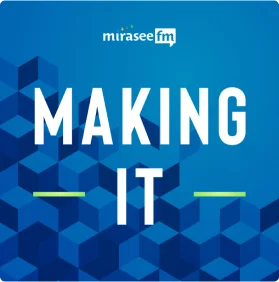 Making It
If you're an online entrepreneur, Making It was made for you. In each episode, real-world entrepreneurs tell their stories in their own words. They define what "making it" means in the busy space of online business. And they reveal what they've learned in their journey toward making it… lessons you can use in your own business.