Making It Is About the Journey, Not the Destination (Michael Zipursky)
Episode summary: The world-renowned business consultant Michael Zipursky is our podcast guest for this episode. He's a successful entrepreneur who runs a business called Consulting Success and approaches business with a spirit of adventure. "The main thing I've learned through this process is to test things, to try things. Let the marketplace really guide where you make your investments and where you focus", he says.
In this episode, Michael encourages listeners to resist viewing things as mistakes but to instead look at them as learning experiences. He also emphasizes focusing on what is meaningful to you, because if your life lacks meaning and purpose, it doesn't matter how successful or wealthy you are. Michael is an eager traveler and finds immersing himself in cultures helps him understand each country's people and history—and allows him to better serve people and businesses wherever they are. After all, he says, "making it isn't about the destination, but the journey."
"I've learned over the years that a mistake is not a bad thing; a mistake is probably one of the best things that can happen to you."

Michael Zipursky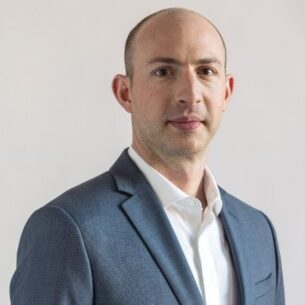 Guest Bio: Michael Zipursky is the CEO of Consulting Success® and is one of the world's top authorities on growing a consulting business. Michael has been building consulting businesses for over two decades, has started several companies, and has sold a couple of small businesses. He's an in-demand speaker and the author of 5 books including Consulting Success System: How to Become a Successful Consultant. Financial Times, Dow Jones, RBC, Omron, Sumitomo are companies on his client list, and he helped Panasonic launch new products into global markets. But more importantly, he's helped over 450 consultants from around the world in over 75 industries add six and seven figures to their annual revenues.
Michael speaks English and Japanese and loves traveling, music, wines, and foods of the world, and most of all spending time with his wife and two daughters.
His company Consulting Success® is the worldwide leader in coaching and training for entrepreneurial consultants. Consulting Success is the most comprehensive learning platform for serious consultants and skilled professionals who want to grow a stable and reliable consulting practice that attracts high-value clients time and time again.
Resources or websites mentioned in this episode:
Credits:
Guest – Michael Zipursky
Associate producer: Danny Bermant
Produced: Cynthia Lamb
Assembled by Geoff Govertsen
Executive producer: Danny Iny
Audio Post Supervisor: Evan Miles, Christopher Martin
Audio Post Production by Post Office Sound
Music soundscape: Chad Michael Snavely
If you don't want to miss future episodes of Making It, please subscribe to Apple podcasts or Spotify or wherever you're listening right now. And if you liked the show, please leave us a starred review. It's the best way to help us get these ideas to more people.
If you have a question for Making It, put the show title in the subject line and send it to podcasts@mirasee.com.
Music and SFX credits: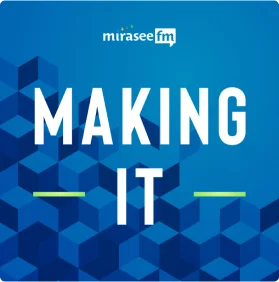 Making It
If you're an online entrepreneur, Making It was made for you. In each episode, real-world entrepreneurs tell their stories in their own words. They define what "making it" means in the busy space of online business. And they reveal what they've learned in their journey toward making it… lessons you can use in your own business.