Making It Is About the Journey, Not the Destination (Michael Zipursky)
The world-renowned business consultant Michael Zipursky is our podcast guest for this episode. He's a successful entrepreneur who runs a business called Consulting Success and approaches business with a spirit of adventure. "The main thing I've learned through this process is to test things, to try things. Let the marketplace really guide where you make your investments and where you focus", he says.
In this episode, Michael encourages listeners to resist viewing things as mistakes but to instead look at them as learning experiences. He also emphasizes focusing on what is meaningful to you, because if your life lacks meaning and purpose, it doesn't matter how successful or wealthy you are. Michael is an eager traveler and finds immersing himself in cultures helps him understand each country's people and history—and allows him to better serve people and businesses wherever they are. After all, he says, "making it isn't about the destination, but the journey."
"I've learned over the years that a mistake is not a bad thing; a mistake is probably one of the best things that can happen to you."

Michael Zipursky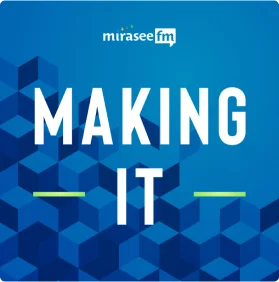 Making It
If you're an online entrepreneur, Making It was made for you. In each episode, real-world entrepreneurs tell their stories in their own words. They define what "making it" means in the busy space of online business. And they reveal what they've learned in their journey toward making it… lessons you can use in your own business.