Making It Is a Way of Living (Molly Mahoney)
ThThis week, we sit down with Molly Mahoney, a long-time actress who runs a business called The Prepared Performer. In her business, Molly helps experts and entrepreneurs to grow and monetize their visibility using live video, organic traffic, social media, and automation that drives more human connections.
For Molly, making it isn't about the money but is more "a way of living than a result." In this episode, she shares her stories of waiting in line for early morning Broadway auditions, fully made-up and ready to go at 4 AM. She takes us through the "Starving Artist" phase (not her own, but the ones she helped others through), all the way to her trending at-home-cruise photoshoots, as well as sharing the many lessons she's learned on her journey to becoming an entrepreneur.
"It's really about diving in and figuring out who you are, and then putting that out into the world."

Molly Mahoney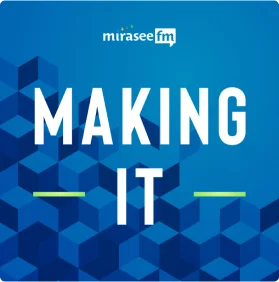 Making It
If you're an online entrepreneur, Making It was made for you. In each episode, real-world entrepreneurs tell their stories in their own words. They define what "making it" means in the busy space of online business. And they reveal what they've learned in their journey toward making it… lessons you can use in your own business.