Making an Impact (Ally Machate)
With a lifelong passion for books and the written word, Ally Machate started a publishing service to help serious authors fulfill their dreams. And in the process, she found that making it is about transforming her efforts into impact.
Welcome to Making It! This weekly show explores the lives and stories of entrepreneurs as they share their unique perspectives on their success and the path to making it.
Ally Machate is the founder of The Writer's Ally, which specializes in helping serious authors to write, publish, and sell more high-quality books.
"You are making it when you can look around and you can see how what you're doing is impacting so many other people."Ally Machate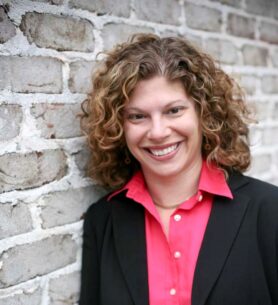 Ally Machate is on a mission to help authors make great books and reach more readers. A bestselling author and expert publishing consultant, Ally has served small and "Big Five" publishers, including Simon & Schuster, where she acquired and edited books on staff. Her clients include authors with such companies as Simon & Schuster, Penguin Random House, Rodale Inc., Chronicle Books, Kaplan Publishing, Sourcebooks, and Hay House, as well as independently published bestsellers. Ally leads a diversified team of professionals who specialize in helping serious authors to write, publish, and sell more high-quality books. Learn more at TheWritersAlly.com.
Resources or websites mentioned in this episode:
Mirasee
Ally's website
Credits:
Co-producers: Danny Bermant and Geoff Govertsen
Supervising Producer: Cynthia Lamb
Executive Producer: Danny Iny
Audio Post Supervisors: Evan Miles and Christopher Martin
Audio Post Production: Post Office Sound
Music Soundscape: Chad Michael Snavely
Making our hosts sound great: Home Brew Audio
Music and SFX credits:
Track Title: The Sunniest Kids
Artist Name: Rhythm Scott
Writer Name: Scott Roush
Publisher Name: A SOUNDSTRIPE PRODUCTION
Track Title: Love and Circumstance
Artist Name: Shimmer
Writer Name: Matthew Wigton
Publisher Name: A SOUNDSTRIPE PRODUCTION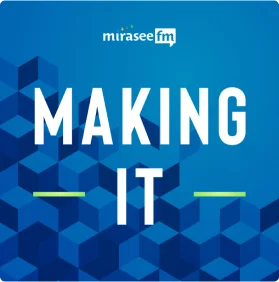 Making It
If you're an online entrepreneur, Making It was made for you. In each episode, real-world entrepreneurs tell their stories in their own words. They define what "making it" means in the busy space of online business. And they reveal what they've learned in their journey toward making it… lessons you can use in your own business.