Make Your Business Independent of YOU! (Shawn Johal)
Welcome to Making It! This weekly show explores the lives and stories of entrepreneurs as they share their unique perspectives on their success and the path to making it. In
When Shawn's biggest competitor copied 200 of his products and offered them for one dollar less, Shawn could have quit business entirely. Instead, he concluded that his business model wasn't innovative and disruptive enough, and he needed to change the way he did things.
Fortunately, he shares his hard-earned wisdom with his clients and with us on Making It. He teaches us to look at four main areas and create a BHAG (Big Hairy Audacious Goal) for each of them. He also advises us to ask this question: Will your business flinch if you were gone for a month or even three months? He believes that entrepreneurs should build their businesses to sell, even if they don't end up selling; they have to separate themselves from their business so they can walk away at any time.
In this episode of Making It, Shawn shares that, to him, "making it" means one word: freedom.
"I could probably be gone for a month, two months, maybe even three months, and the business wouldn't flinch. And to be honest with you, that was the point at which I decided to pursue a new calling. Being able to leave your own business, I think, is the ultimate sign that you've made it."Shawn Johal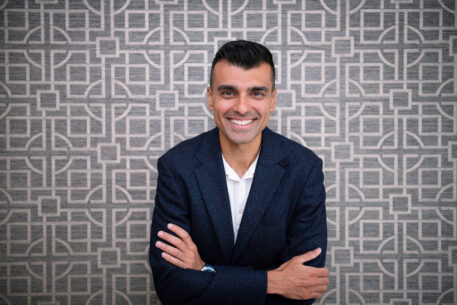 Guest bio: Shawn Johal, the CEO and Business Growth Coach at Elevation Leaders, launched his business growth coaching practice to inspire entrepreneurs and their teams to achieve happiness and success. He has spent the last few years expanding his Scaling Up system to help entrepreneurs and business leaders reach their most audacious goals while finding personal balance.
Shawn is a certified implementer of Scaling Up methodology, working with companies from $5M to $200M in revenue in industries as diverse as tech, manufacturing, marketing, services, and beyond. He also leads numerous leadership-focused workshops and gives talks to amazing organizations across Canada.
Shawn is the best-selling author of The Happy Leader: A Leadership Fable about Transformation in Business and in Life. It's a life-changing story about human transformation—from the triumph over grief, despair, and frustration to the powerful healing brought on by forgiveness.
He is obsessed with high performance, the pursuit of happiness, and the power of mindset to fuel a successful life, and he's committed to bringing his message to the world.
Resources or websites mentioned in this episode:
Credits:
Guest: Shawn Johal
Associate producer: Danny Bermant
Producer: Cynthia Lamb
Assembled by: Geoff Govertsen
Executive producer: Danny Iny
Audio Post Supervisor: Evan Miles, Christopher Martin
Audio Post Production: Post Office Sound
Music soundscape: Chad Michael Snavely
If you don't want to miss future episodes of Making It, please subscribe to Apple podcasts or Spotify or wherever you're listening right now. And if you liked the show, please leave us a starred review. It's the best way to help us get these ideas to more people.
If you have a question for Making It, put the show title in the subject line and send it to podcasts@mirasee.com
Music and SFX credits: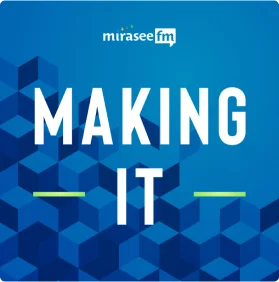 Making It
If you're an online entrepreneur, Making It was made for you. In each episode, real-world entrepreneurs tell their stories in their own words. They define what "making it" means in the busy space of online business. And they reveal what they've learned in their journey toward making it… lessons you can use in your own business.