Make Reinvention a Habit to Max Out Your Potential (Dorie Clark)
Episode summary: For Dorie Clark, the most alarming fear is getting to the end of your life and you say, "Oh, wow, I could have done so much more." She believes that making it is about self-actualizing and maxing out your potential.
Dorie asserts that if you keep doing the same thing, in the same way, all the time, you run into trouble. You will burn out. So keep reinventing yourself, which means keeping yourself fresh, learning new things, trying new things, keeping your skill set diversified. That way, reinvention is a habit.
And while you're at it, don't take your success for granted. Celebrate your milestones and remind yourself of where you started. That way, life remains exciting.
"I wish I could say otherwise, but when it comes to making it, you have to work hard."

"We need to be aware that reinvention should be a constant process."

Dorie Clark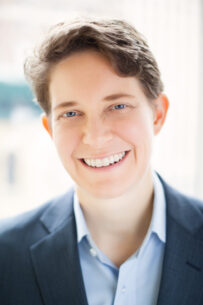 Guest bio: A former presidential campaign spokeswoman, Dorie Clark is a marketing strategy consultant, executive coach, author, and keynote speaker (with deep experience in virtual presentations) and a frequent contributor to the Harvard Business Review, Forbes, and Entrepreneur, and the World Economic Forum blog. Recognized as a "branding expert" by the Associated Press, Fortune, and Inc. magazine, her clients include Google, Microsoft, Yale University, Fidelity, Morgan Stanley, the IMF, and the World Bank.
Dorie is named one of the Top 50 Business Thinkers in the World by Thinkers50, and the #1 Communication Coach in the World by Marshall Goldsmith Leading Global Coaches Awards, as well as one of the Top 10 Communication Professionals in the World by Global Gurus. The New York Times called her an "expert at self-reinvention and helping others make changes in their lives." She is famous for her courses, especially "Recognized Expert™- How to Attract Clients with Your Reputation and Earn What You're Worth".
She writes regularly for the Harvard Business Review, Fast Company, and Business Insider, and am the author of "Entrepreneurial You", which was named "one of the most important business books of the year (2017)" by Inc. magazine and one of the Top 5 Books of the Year by Forbes. I also wrote "Reinventing You" (Harvard Business Review Press); and "Stand Out" (Portfolio/Penguin, 2015), which Inc. magazine declared the #1 Leadership Book of 2015 and Forbes named one of the Top 10 Business Books of the Year. Her newest book — The Long Game: How to Be a Long-Term Thinker in a Short-Term World — can be bought here.
She is an Adjunct Professor of Business Administration at Duke University's Fuqua School of Business and a Visiting Professor for IE Business School in Madrid.
As if that isn't enough, she's worked as a producer of a multiple Grammy-winning jazz album, investing in Broadway productions, and is a lyricist in BMI's Tony-Award winning Lehman Engel Musical Theatre Advanced Workshop.
Resources or websites mentioned in this episode:
Credits:
Guest – Dorie Clark
Associate producer: Danny Bermant
Producer: Cynthia Lamb
Assembled by: Geoff Govertsen
Executive producer: Danny Iny
Audio Post Supervisor: Evan Miles, Christopher Martin
Audio Post Production by Post Office Sound
Music soundscape: Chad Michael Snavely
If you don't want to miss future episodes of Making It, please subscribe to Apple podcasts or Spotify or wherever you're listening right now. And if you liked the show, please leave us a starred review. It's the best way to help us get these ideas to more people.
If you have a question for Making It, put the show title in the subject line and send it to podcasts@mirasee.com.
Music and SFX credits:
Track Title: Sweet Loving Waltz
Artist Name(s): Sounds Like Sander
Writer Name: S.L.J. Kalmeijer
Publisher Name: A SOUNDSTRIPE PRODUCTION
Track Title: The Sunniest Kids
Artist Name(s): Rhythm Scott
Writer Name: Scott Roush
Publisher Name: A SOUNDSTRIPE PRODUCTION
Track Title: Arches
Artist Name(s): Aaron Sprinkle
Writer Name: Aaron Sprinkle
Writer Name: Chelsea McGough
Publisher Name: BOSS SOUNDSTRIPE PRODUCTIONS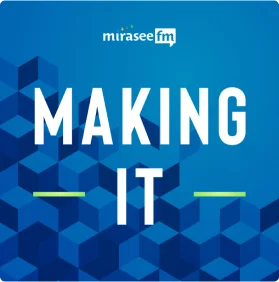 Making It
If you're an online entrepreneur, Making It was made for you. In each episode, real-world entrepreneurs tell their stories in their own words. They define what "making it" means in the busy space of online business. And they reveal what they've learned in their journey toward making it… lessons you can use in your own business.