Make Reinvention a Habit to Max Out Your Potential (Dorie Clark)
For Dorie Clark, the most alarming fear is getting to the end of your life and you say, "Oh, wow, I could have done so much more." She believes that making it is about self-actualizing and maxing out your potential.
Dorie asserts that if you keep doing the same thing, in the same way, all the time, you run into trouble. You will burn out. So keep reinventing yourself, which means keeping yourself fresh, learning new things, trying new things, keeping your skill set diversified. That way, reinvention is a habit.
And while you're at it, don't take your success for granted. Celebrate your milestones and remind yourself of where you started. That way, life remains exciting.
"I wish I could say otherwise, but when it comes to making it, you have to work hard."

"We need to be aware that reinvention should be a constant process."

Dorie Clark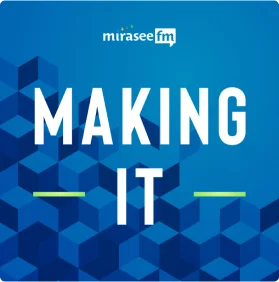 Making It
If you're an online entrepreneur, Making It was made for you. In each episode, real-world entrepreneurs tell their stories in their own words. They define what "making it" means in the busy space of online business. And they reveal what they've learned in their journey toward making it… lessons you can use in your own business.