Listen to Yourself, and Then Jump (Talia Wolf)
Welcome to Making It! This weekly show explores the lives and stories of entrepreneurs as they share their unique perspectives on their success and the path to making it.
The experience of losing a very big client opened a new world for Talia Wolf, founder of GetUpLift. That loss led her to finally understanding the missing piece—the psychology behind taking action and the emotions that impact our decisions. This new understanding led her to design an entirely new process that she's been using ever since.
"You have to understand the emotions behind your clients' decisions to help them," she says. In this episode of Making It, she shares what "making it" means to her.
"It was when I lost a $100,000 client that I understood the missing piece. And the missing piece was understanding how people make decisions."Talia Wolf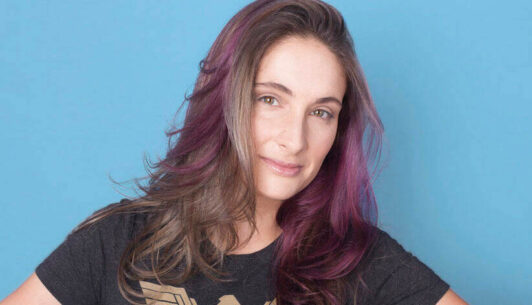 Talia Wolf is a conversion optimization specialist who generates more revenues, leads, and sales for her clients using emotional targeting and persuasion. Talia is the founder of GetUplift, has taught on stages such as Google, MozCon, CTAconf, Search Love and many more, and was recently listed as one of the most influential experts in the world for conversion optimization.
She calls herself the chief optimizer and creator of the Emotional Targeting Framework and created GetUplift because she was tired of seeing brilliant businesses struggle with sluggish results. Talia co-founded Conversioner, and now runs GetUplift, where she offers conversion optimization services, in-house training, workshops and online courses.
GetUplift is a unique mix of done-for-you projects and DIY training.
Resources or websites mentioned in this episode:
Credits:
Guest: Talia Wolf
Associate producer: Danny Bermant
Producer: Cynthia Lamb
Assembled by: Geoff Govertsen
Executive producer: Danny Iny
Audio Post Supervisor: Evan Miles, Christopher Martin
Audio Post Production: Post Office Sound
Music soundscape: Chad Michael Snavely
If you don't want to miss future episodes of Making It, please subscribe to Apple podcasts or Spotify or wherever you're listening right now. And if you liked the show, please leave us a starred review. It's the best way to help us get these ideas to more people.
If you have a question for Making It, put the show title in the subject line and send it to podcasts@mirasee.com.
Music and SFX credits: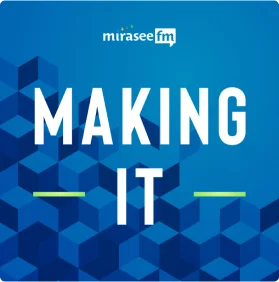 Making It
If you're an online entrepreneur, Making It was made for you. In each episode, real-world entrepreneurs tell their stories in their own words. They define what "making it" means in the busy space of online business. And they reveal what they've learned in their journey toward making it… lessons you can use in your own business.