LinkedIn's Algorithm (Adam Houlahan)
LinkedIn expert Adam Houlahan shows you how to make friends with LinkedIn's powerful algorithm so that it can send you huge amounts of organic traffic. And all you really have to do is what's actually really good for you to do anyway in your business.
Adam Houlahan is founder of Prominence Global, an agency that's 100% dedicated to helping entrepreneurs all over the world do amazing things on LinkedIn.
Hosts Linda Claire Puig and Ari Iny explore with Adam how to make friends with LinkedIn's powerful algorithm so that it can send you huge amounts of organic traffic.
In this episode, we discuss:
4 simple steps that make LinkedIn's algorithm drive tons of your ideal prospects to your content (and how to turn that traffic into paying clients!)
How Adam gets more than 40% of his prospects to show up at his virtual events by promoting with LinkedIn Events
Why you should never just fire off a bunch of different connection requests on LinkedIn as a business (and if you already have, how to fix it)
And much more!
"The algorithm's there to help you. Most people are trying to game it or work around it. Therefore, it's also there to punish you."Adam Houlahan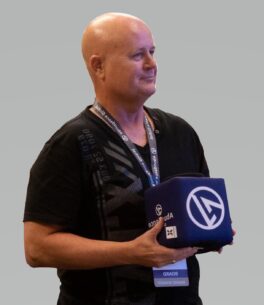 Adam Houlahan is an International Keynote Speaker specializing in LinkedIn strategies for entrepreneurs, and CEO of one of the few truly global LinkedIn agencies, Prominence Global.
He hosts arguably the world's largest free online LinkedIn training event with thousands of people registering 5 times each year and is considered to be one of the world's leading
experts in harnessing the power of LinkedIn for business. Adam is also the author of three Amazon best-selling books Social Media Secret Sauce, The LinkedIn Playbook, and Influencer. Adam co-authored a fourth international best-seller Better Business, Better Life, Better World.
Resources or websites mentioned in this episode:
Mirasee
6-Figure Newsletters
Adam's website
Adam's free gift
Credits:
Guest: Adam Houlahan
Hosts: Linda Claire Puig & Ari Iny
Producer: Linda Claire Puig
Managing Producer: Cynthia Lamb
Executive producer: Danny Iny
Audio Post Supervisor: Evan Miles, Christopher Martin
Audio Post Production: Post Office Sound
Music soundscape: Chad Michael Snavely
Making our hosts sound great: Home Brew Audio
If you don't want to miss future episodes of Blowing Up, please subscribe to Apple podcasts or Spotify or wherever you're listening right now. And if you liked the show, please leave us a starred review. It's the best way to help us get these ideas to more people.
Music and SFX credits:
Track Title: Sunny Side Up
Artist Name(s): Neon Beach
Writer Name: Aaron Sprinkle
Publisher Name: A SOUNDSTRIPE PRODUCTION
Track Title: Presence
Artist Name(s): Mikey Geiger
Writer Name: Michael Thomas Geiger
Publisher Name: BOSS SOUNDSTRIPE PRODUCTIONS
Track Title: Coo Coos
Artist Name(s): Dresden, The Flamingo
Writer Name: Matthew Wigton
Publisher Name: A SOUNDSTRIPE PRODUCTION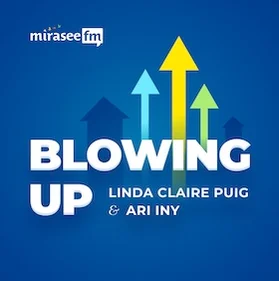 Blowing Up
"What's their secret?" If you've ever looked at a highly successful entrepreneur and asked that question, Blowing Up is your chance to get the answer! In each episode of the podcast, Linda Claire Puig and Ari Iny ask a top entrepreneur to share the details behind the one strategy that exploded their income and impact the most. You'll discover proven and tested ways to make more sales, grow your audience, connect with partners, expand into new areas, and more!