Inviting Change (Janet Harvey)
In this episode, packed with expert advice, Janet Harvey shares how she coaches clients into meaningful transformation. It's about learning how to empower your clients and using judgment as a tool for finding the right questions to ask.
Janet Harvey is the CEO and Director of Education of Invite Change. She helps executives lead more effectively and to adopt effective habits of perception and behavior to lead and speed up corporate strategies.
In this episode we discuss:
What does it mean to invite change?
How to be intentional about inviting change.
The effectiveness of practicing an 8-second pause in stressful situations.
Activating different neurochemicals for different outcomes.
Having a mindset of change as adventure rather than uncertainty.
Identifying the appropriate perception lens to use with yourself and your clients.
Advice for new coaches on helping clients reach desired outcomes.
How to leverage judgment as a tool.
Living deliberately instead of out of habit.
"If we want to maximize our potential, we have to examine where we get in our own way and invite the change we want."Janet Harvey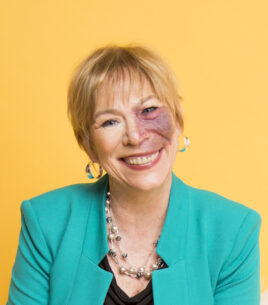 Janet M. Harvey is a Best Selling Author of the award-winning leadership and coaching book, Invite Change – Lessons from 2020, The Year of No Return is CEO of inviteCHANGE, a coaching and human development organization that shapes a world where people love their life's work.
As a visionary leader in the global professional coaching industry, Janet Harvey is an International Coaching Federation master certified coach and accredited educator who has engaged adults, teams, and global enterprises for nearly 30 years to invite change that sustains well-being and excellence.
Being better humans together requires claiming a true self first and then choosing to live inside out as we transform, evolve and be resilient. As Janet shares, "coaching in its many forms has at its root the effect of awakening consciousness and doing so in a highly accelerated fashion that sustains."
Janet Harvey uses her executive and entrepreneurial experience to cultivate leaders in sustainable excellence through Generative WholenessTM, a signature generative coaching and learning process for people, processes, and systems. Her colleagues, audiences and clients regard her as a bold, curious, provocative, articulate, and compassionate human being. Janet has served as a global board leader for ICF, as a director from 2009-2013, as past president in 2012, as Chair for the Foundation of ICF 2013-2017, and more recently as Treasurer for the ICF Thought Leadership Institute 2020-2021.
Resources or websites mentioned in this episode:
Mirasee
Coaches Console
Janet's website
Janet's LinkedIn
Credits:
Guest: Janet Harvey
Host: Melinda Cohan
Producer: Cynthia Lamb
Executive producer: Danny Iny
Scripted and assembled by: Michi Lantz
Audio Post Supervisor: Evan Miles, Christopher Martin
Audio Post Production: Post Office Sound
Music soundscape: Chad Michael Snavely
Making our hosts sound great: Home Brew Audio
If you don't want to miss future episodes of Just Between Coaches, please subscribe to Apple podcasts or Spotify or wherever you're listening right now. And if you liked the show, please leave us a starred review. It's the best way to help us get these ideas to more people.
Music and SFX credits:
Track Title: Clouds
Artist Name(s): Acreage
Writer Name: Marshall Usinger
Publisher Name: BOSS SOUNDSTRIPE PRODUCTIONS
Track Title: Coastline Dream
Artist Name(s): Wild Sky
Writer Name: Adam Simons
Publisher Name: BOSS SOUNDSTRIPE PRODUCTIONS
Track Title: Coo Coos
Artist Name(s): Dresden, The Flamingo
Writer Name: Matthew Wigton
Publisher Name: A SOUNDSTRIPE PRODUCTION
Track Title: Stars & Trees
Artist Name(s): Outside The Sky
Writer Name: Dustin Ransom
Publisher Name: A SOUNDSTRIPE PRODUCTION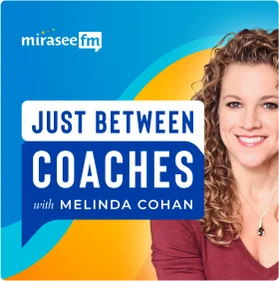 Just Between Coaches
This show is like Oprah's couch, where conversations cut straight to the heart of the topic, but... it's only for coaches! Melinda Cohan of the Coaches Console explores the tough questions coaches face on a regular basis. With a new guest host each episode, Melinda provides tactical advice and strategies to address issues like "How do I deal with price resistance?" and "Should I fire my client?"