Instagram (Jake Adam Davey)
Instagram marketing coach Jake Adam Davey provides a blueprint for how to become the Instagram authority in your space, generate sales and reach people around the globe with your message through content strategies that attract and convert new followers.
Jake Adam Davey is a marketing expert and global educator who helps people generate sales and reach millions of people around the globe with their message, product or service using Instagram in a way that 99% of users do not.
Hosts Linda Claire Puig and Ari Iny explore with Jake how to become and stay an authority in your industry using Instagram using his content-development blueprint to attract and convert new followers.
In this episode, we discuss:
A proven method for generating traffic, sales, and income with Instagram…by using the platform differently than 99% of people. (No selfies, food pics or dancing videos required)
Why Instagram is such a powerful place to reach your ideal buyers—and how to give them a "dopamine hit" that draws them into your world
The truth about being an "influencer" on Instagram…and how you can succeed with the platform without being one
And much more!
"The goal here with people's content is you're telling different stories every day, but the message is the same."Jake Adam Davey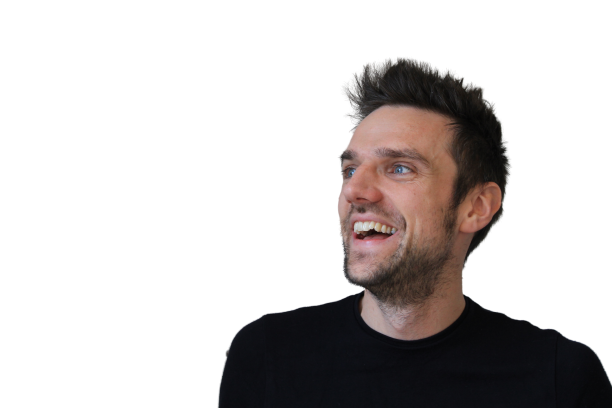 Jake Adam Davey is the UK's leading Instagram marketing expert and a global educator.
His mission is to help ambitious people live extraordinary lives by providing practical tools and guidance, and empowering them in areas of wealth, personal mastery and business.
With more than 15 years experience in education and leadership, Jake has taught sales and marketing strategies to tens of thousands of business owners and entrepreneurs worldwide. He has spoken on stages across the UK, South Africa, Asia and across Europe.
Over the past 5 years, through Instagram marketing and sales, Jake has helped his clients generate over $14M in sales and reach and influence millions of people around the globe with their message, product or service through his flagship training program, InstaGalactic.
He's the founder of the Influence podcast and has appeared in a wide range of media outlets including CBS, NBC and Fox.
In his free time, Jake loves reading, CrossFit and spending as much time outdoors in nature as he possibly can.
Resources or websites mentioned in this episode:
Mirasee
6-Figure Newsletters
Jake's website
Jake's free gift
Credits:
Hosts: Linda Claire Puig & Ari Iny
Producer: Linda Claire Puig
Managing Producer: Cynthia Lamb
Executive producer: Danny Iny
Audio Post Supervisor: Evan Miles, Christopher Martin
Audio Post Production: Post Office Sound
Music soundscape: Chad Michael Snavely
Making our hosts sound great: Home Brew Audio
If you don't want to miss future episodes of Blowing Up, please subscribe to Apple podcasts or Spotify or wherever you're listening right now. And if you liked the show, please leave us a starred review. It's the best way to help us get these ideas to more people.
Music and SFX credits:
Track Title: Sunny Side Up
Artist Name(s): Neon Beach
Writer Name: Aaron Sprinkle
Publisher Name: A SOUNDSTRIPE PRODUCTION
Track Title: Presence
Artist Name(s): Mikey Geiger
Writer Name: Michael Thomas Geiger
Publisher Name: BOSS SOUNDSTRIPE PRODUCTIONS
Track Title: Coo Coos
Artist Name(s): Dresden, The Flamingo
Writer Name: Matthew Wigton
Publisher Name: A SOUNDSTRIPE PRODUCTION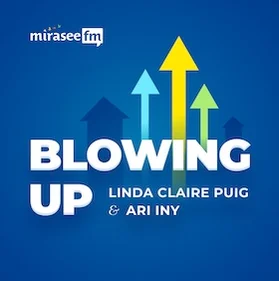 Blowing Up
"What's their secret?" If you've ever looked at a highly successful entrepreneur and asked that question, Blowing Up is your chance to get the answer! In each episode of the podcast, Linda Claire Puig and Ari Iny ask a top entrepreneur to share the details behind the one strategy that exploded their income and impact the most. You'll discover proven and tested ways to make more sales, grow your audience, connect with partners, expand into new areas, and more!