Inspired by Giving (Rebecca Cuevas)
American course creator Rebecca Cuevas converted to Islam after studying Arabic overseas. In this rich episode filled with surprises, she and Katy discuss the interplay between Rebecca's faith and business, and the challenges she has faced along the way.
Welcome to Soul Savvy Business. This podcast aims to help entrepreneurs find balance and harmony at the intersection of business and spirituality.
Host Katy Valentine is a soul-minded spiritual entrepreneur. She empowers other entrepreneurs to thrive, creating a global ripple effect. Grab your free meditation at soulsavvybusiness.com.
Rebecca Cuevas , founder of Learn and Get Smarter, Inc., is an award-winning professional course developer and teacher who is passionate about helping entrepreneurs design effective and engaging online courses.
"One of the topics that I think a lot of my work involves is integration of different aspects of wisdom and tradition. And some of the dichotomies that we've been taught are false dichotomies, you know, there really is no separation."Rebecca Cuevas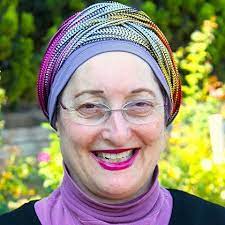 Rebecca Cuevas is the CEO and founder of Learn and Get Smarter where she teaches busy creative experts and entrepreneurs how to create online courses. She's been an educator her whole career and holds a BA in English from Harvard University, as well as two master's degrees in education.
Rebecca's mission is to support you in fulfilling YOUR mission, through teaching online.
Her research-based Course Design Formula® can help you design anything from an entire online academy to a single lesson, workshop, or course….while ensuring a great learning experience for your course participants.
Her self-paced course, Streamlined Course Creation, will help you outline YOUR course and plan all your lessons, in as little as a weekend, using learning design best practices. You can enroll any time and work at your own pace.
Her Mastermind, The Course Design Formula® Master Course, is a community of practice for transformational online teaching. New cohorts start mid-January and mid-June. Admission is by invitation only… if interested, contact the instructor at Rebecca@learnandgetsmarter.com or schedule an enrollment interview.
For private one-on-one course design coaching, you are welcome to schedule a free strategy session to discuss your unique course vision and goals.
Rebecca recently co-hosted the Transformational Online Learning Summit. She and her co-host, Mary Nunaley, interviewed over 30 experts to create a state-of-the-art snapshot of where the transformational online learning space is today. You can learn about the summit and get an all-access pass, here.
Resources or websites mentioned in this episode:
Mirasee
Katy's website
Rebecca's website
Rebecca's LinkedIn
Rebecca's books
Credits:
Guest – Rebecca Cuevas
Producer – Cynthia Lamb
Executive producer – Danny Iny
Assembled by – Melissa Deal
Audio Post Supervisor: Evan Miles, Christopher Martin
Audio Post Production by Post Office Sound
Music soundscape: Chad Michael Snavely
Making our hosts sound great: Home Brew Audio
Music and SFX credits:
Track Title: Shepherd
Artist Name(s): Two Dudes
Writer Name: Adrian Dominic Walther
Publisher Name: A SOUNDSTRIPE PRODUCTION
Track Title: Butterfly Effect
Artist Name(s): Cody Martin
Writer Name: Cody Kurtz Martin
Publisher Name: A SOUNDSTRIPE PRODUCTION
If you don't want to miss future episodes of Soul Savvy Business, please subscribe to Apple podcasts or Spotify or wherever you're listening right now. And if you liked the show, please leave us a starred review. It's the best way to help us get these ideas to more people.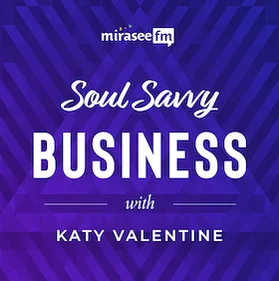 Soul Savvy Business
How can we pursue both entrepreneurial success and spiritual authenticity? Reverend Dr. Katy Valentine explores that question and more in this spiritually diverse podcast aimed at engaging mindful and curious entrepreneurs. Katy and her guests dive into the intersection of business and spirituality, exploring ways that entrepreneurs of all faiths (including none) can elevate their awareness and find abundance.