In-a-Weekend Events (Donna Kozik)
Donna Kozik, creator of the Write a Book in a Weekend virtual event, shares her strategy that's focused on helping your clients get things done quickly. The strategy is easy and fun to put into place, and it can work in numerous niches.
Donna Kozik is on a mission to get you published. Donna created the original Write a Book in a Weekend virtual event and now leads five additional "in-a-weekend" style programs.
Hosts Linda Claire Puig and Ari Iny explore with Donna the dynamic business growth possibilities that derive from in-a-weekend events, as well as the practical structure of the weekends. The three of them brainstorm a variety of niches that could employ this strategy.
In this episode, we discuss:
How to host events that help attendees achieve a desirable goal in one weekend
Why guiding people through a project from start to finish actually creates a new, urgent need…and how to position a higher-priced offer to be the no-brainer next step for your attendees
How to design your weekend program to be "just right"—enough content to fulfill a promise your prospects can't resist, but not so much that they become overwhelmed
And much more!
"We're all creative, right? That's why we're here."Donna Kozik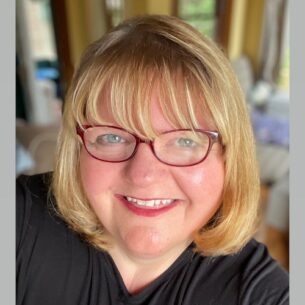 Donna Kozik is a USA Today and Wall Street Journal bestselling author most known as the creator and leader of the original Write a Book in a Weekend virtual event and Done for You Publishing program. Her mission: Let's get you published!
Resources or websites mentioned in this episode:
Mirasee
6-Figure Newsletters
Donna's website
Donna's free gift
Credits:
Guest: Donna Kozik
Hosts: Linda Claire Puig & Ari Iny
Producer: Linda Claire Puig
Managing Producer: Cynthia Lamb
Executive producer: Danny Iny
Audio Post Supervisor: Evan Miles, Christopher Martin
Audio Post Production: Post Office Sound
Music soundscape: Chad Michael Snavely
Making our hosts sound great: Home Brew Audio
If you don't want to miss future episodes of Blowing Up, please subscribe to Apple podcasts or Spotify or wherever you're listening right now. And if you liked the show, please leave us a starred review. It's the best way to help us get these ideas to more people.
Music and SFX credits:
Track Title: Sunny Side Up
Artist Name(s): Neon Beach
Writer Name: Aaron Sprinkle
Publisher Name: A SOUNDSTRIPE PRODUCTION
Track Title: Presence
Artist Name(s): Mikey Geiger
Writer Name: Michael Thomas Geiger
Publisher Name: BOSS SOUNDSTRIPE PRODUCTIONS
Track Title: Coo Coos
Artist Name(s): Dresden, The Flamingo
Writer Name: Matthew Wigton
Publisher Name: A SOUNDSTRIPE PRODUCTION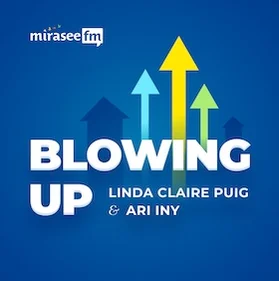 Blowing Up
"What's their secret?" If you've ever looked at a highly successful entrepreneur and asked that question, Blowing Up is your chance to get the answer! In each episode of the podcast, Linda Claire Puig and Ari Iny ask a top entrepreneur to share the details behind the one strategy that exploded their income and impact the most. You'll discover proven and tested ways to make more sales, grow your audience, connect with partners, expand into new areas, and more!