Impact Is Everything (David Riklan)
In David Riklan's business, it's all about self-improvement. But for David, making it is about other people — the impact he has on them. And despite a huge early setback, he held tight to his vision of helping millions of people and has achieved it.
Welcome to Making It! This weekly show explores the lives and stories of entrepreneurs as they share their unique perspectives on their success and the path to making it.
David Riklan is an author, coach, speaker, and the founder of SelfGrowth.com, one of the most visited self-improvement websites in the world.
"That was probably the biggest thing for me — to have this impact and constantly help people improve their lives in one way, shape, or form."David Riklan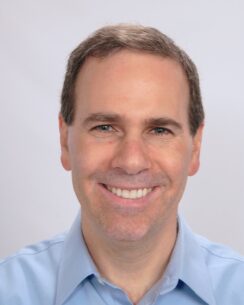 David Riklan is the founder of SelfGrowth.com, one of the top self-improvement websites on the Internet, which has received more than 100 million unique visitors since it was created in 1995. He is also the co-founder of the Joint Venture Directory, a top resource for finding joint ventures, affiliates, and partnerships in the self-improvement industry.
He is an author, coach, and speaker who has written numerous books on self-improvement, health, marketing, and sales. Two of his books, Mastering the World of Selling and Mastering the World of Marketing were published through one of the top publishing companies in the world, John Wiley & Sons.
Resources or websites mentioned in this episode:
Mirasee
SelfGrowth.com
The Joint Venture Directory
Credits:
Guest: David Riklan
Co-Producers: Danny Bermant and Geoff Govertsen
Supervising Producer: Cynthia Lamb
Executive Producer: Danny Iny
Audio Post Supervisors: Evan Miles and Christopher Martin
Audio Post Production: Post Office Sound
Music Soundscape: Chad Michael Snavely
Making our hosts sound great: Home Brew Audio
Music credits:
Track Title: The Sunniest Kids
Artist Name: Rhythm Scott
Writer Name: Scott Roush
Publisher Name: A SOUNDSTRIPE PRODUCTION
Track Title: Make Believe
Artist Name: Cody Martin
Writer Name: Cody Kurtz Martin
Publisher Name: A SOUNDSTRIPE PRODUCTION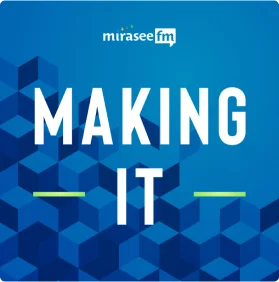 Making It
If you're an online entrepreneur, Making It was made for you. In each episode, real-world entrepreneurs tell their stories in their own words. They define what "making it" means in the busy space of online business. And they reveal what they've learned in their journey toward making it… lessons you can use in your own business.