Growing up in a Cult Led to Expertise (Dave Lakhani)
Episode summary: Dave Lakhani grew up in a cult from age 6 to 16. At that point, he began his odyssey to understand why his mother chose to raise her children in that situation. This question has led to many breakthroughs in how people make decisions, how they're persuaded, why they do the things they do — all of which has been applicable to not only the growth of his business, Bold Approach but to his clients' businesses as well. Dave is one of the nation's most recognizable experts on applied persuasion, human influence, and business growth strategies for entrepreneurial companies.
Dave's view on making it involves leaving the world a better place for his daughter and "giving something back to my community." In this episode, he shares his remarkable story and the many lessons he's learned along the way.
"The path is always in front of you, even if it's not clear, the key is to keep moving forward."

Dave Lakhani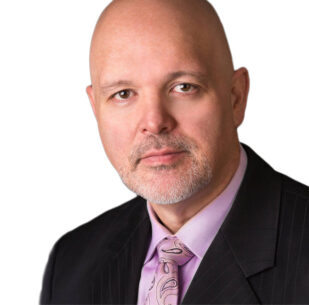 Guest Bio: Dave Lakhani is one of the nation's most recognizable experts on applied persuasion, human influence, sales and marketing and cults. He is an award winning author and speaker who has spoken to more than 3 million people in 126 countries around the world over the past decade. Dave is also an Entrepreneur whose companies have made the Inc. 500 list regularly. He is the founder of Boldapproach.com a business consulting firm and Co-Founder of GrowthFoundryDigital.com a growth focused digital marketing agency.
Dave's background in persuasion is unique, he was raised in a cult from the time he was six until sixteen years of age when he escaped and began studying persuasion, that study continues today. He teaches businesses how to leverage psychological and biological responses to increase sales, change behavior and develop deeper relationships.
Resources or websites mentioned in this episode:
Credits:
Guest – Dave Lakhani
Associate producer – Danny Bermant
Producer – Cynthia Lamb
Executive producer – Danny Iny
Assembled by – Geoff Govertsen
Audio Post Supervisor: Evan Miles, Christopher Martin
Audio Post Production by Post Office Sound
Music soundscape: Chad Michael Snavely
If you don't want to miss future episodes of Making It, please subscribe to Apple podcasts or Spotify or wherever you're listening right now. And if you liked the show, please leave us a starred review. It's the best way to help us get these ideas to more people.
If you have a question for Making It, put the show title in the subject line and send it to podcasts@mirasee.com.
Music and SFX credits:
Track Title: Sweet Loving Waltz
Artist Name(s): Sounds Like Sander
Writer Name: S.L.J. Kalmeijer
Publisher Name: A SOUNDSTRIPE PRODUCTION
Track Title: The Sunniest Kids
Artist Name(s): Rhythm Scott
Writer Name: Scott Roush
Publisher Name: A SOUNDSTRIPE PRODUCTION
Track Title: Only The Brave
Artist Name(s): Joshua Spacht
Writer Name: Joshua Spacht
Publisher Name: BOSS SOUNDSTRIPE PRODUCTIONS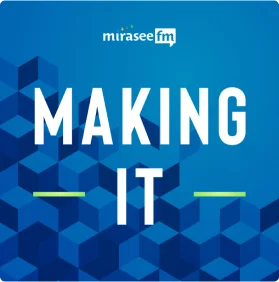 Making It
If you're an online entrepreneur, Making It was made for you. In each episode, real-world entrepreneurs tell their stories in their own words. They define what "making it" means in the busy space of online business. And they reveal what they've learned in their journey toward making it… lessons you can use in your own business.