Growing up in a Cult Led to Expertise (Dave Lakhani)
Dave Lakhani grew up in a cult from age 6 to 16. At that point, he began his odyssey to understand why his mother chose to raise her children in that situation. This question has led to many breakthroughs in how people make decisions, how they're persuaded, why they do the things they do — all of which has been applicable to not only the growth of his business, Bold Approach but to his clients' businesses as well. Dave is one of the nation's most recognizable experts on applied persuasion, human influence, and business growth strategies for entrepreneurial companies.
Dave's view on making it involves leaving the world a better place for his daughter and "giving something back to my community." In this episode, he shares his remarkable story and the many lessons he's learned along the way.
"The path is always in front of you, even if it's not clear, the key is to keep moving forward."

Dave Lakhani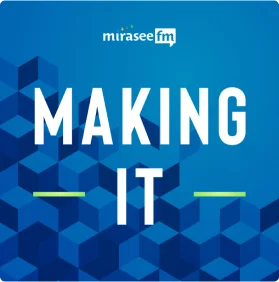 Making It
If you're an online entrepreneur, Making It was made for you. In each episode, real-world entrepreneurs tell their stories in their own words. They define what "making it" means in the busy space of online business. And they reveal what they've learned in their journey toward making it… lessons you can use in your own business.