Getting the Most Out of Your DNA Results (ft. Diahan Southard)
In this episode, our hosts Danny Iny and Abe Crystal will take a closer look at the course "Your DNA Guide".  The course creator, Diahan Southard, is a microbiologist and the author of the book "Your DNA Guide". She has a gift for making complex DNA concepts engaging and understandable. Diahan started volunteering in a college lab, and that project turned into the first genetic genealogy database. And that exploded into the industry of genetic genealogy we know today.
In this episode we discuss:
How the little project she worked on birthed a billion-dollar industry.
How the pandemic left Diahan sitting on 1000s of books but led her online 
The bite-sized course content has 10 to 12 minutes instructional videos, homework, and research. 
How the students use the interactive step-by-step workbook to help them apply their research.  
Danny's and Abe's debrief after the interview
"So the pilot really helped me refine what was necessary for them to learn at this stage. And the great thing is I've taken all the extra and I'm going to make a second course."

Diahan Southard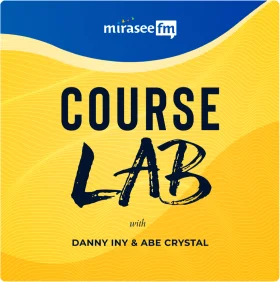 Course Lab
Ever wondered how online courses could be even better? What would that next level look like? Those are the questions driving online course experts Danny Iny (founder of Mirasee) and Abe Crystal (co-founder of Ruzuku) in Course Lab. In each episode, they bring on an innovative course creator and deconstruct what makes their course (and course business) work for them and their students.