Full Circle (Jim Padilla)
For sales strategist Jim Padilla, making it feels like peace and satisfaction. Coming from a difficult childhood, he'd never known either of those. He found that a change of heart and a focus on impact created success and joy he had never imagined.
Welcome to Making It! This weekly show explores the lives and stories of entrepreneurs as they share their unique perspectives on their success and the path to making it.
Jim Padilla is the founder of Gain The Edge. He helps business leaders grow sales and make an impact.
"You get what you want when you help impact the world. Want to make more money? Solve bigger problems and help more people."Jim Padilla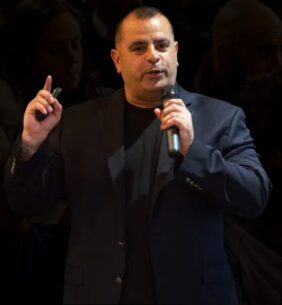 As a Global Impact Strategist and the founder of Gain The Edge, Jim is known in the personal development and business coaching world as the go-to-guy for all things sales. 
He is a master collaborator whose purpose is to help entrepreneurs leverage the power of collaboration to scale their business so they can impact the world the way they intended.
Jim is known for instilling into his sales team… "it's not what you say, it's who you are being when you say it".
Resources or websites mentioned in this episode:
Mirasee
Jim's website
Jim's LinkedIn
Credits:
Guest – Jim Padilla
Co-Producers – Danny Bermant & Geoff Govertsen
Supervising Producer – Cynthia Lamb
Executive producer – Danny Iny
Audio Post Supervisor: Evan Miles, Christopher Martin
Audio Post Production by Post Office Sound
Music soundscape: Chad Michael Snavely
Making our hosts sound great: Home Brew Audio
Music and SFX credits:
Track Title: The Sunniest Kids
Artist Name(s): Rhythm Scott
Writer Name: Scott Roush
Publisher Name: A SOUNDSTRIPE PRODUCTION
Track Title: Sweet Loving Waltz
Artist Name(s): Sounds Like Sander
Writer Name: S.L.J. Kalmeijer
Publisher Name: A SOUNDSTRIPE PRODUCTION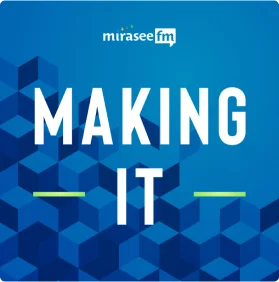 Making It
If you're an online entrepreneur, Making It was made for you. In each episode, real-world entrepreneurs tell their stories in their own words. They define what "making it" means in the busy space of online business. And they reveal what they've learned in their journey toward making it… lessons you can use in your own business.