From Good to Great—How Do You Become a GREAT Coach? (Ari Iny)
In this episode, Ari Iny, an ACES Coach, Talent Manager & Partner Liaison at Mirasee, talks with Melinda about what it means to be a great coach, as well as the traits and behavior needed to become one. They go into why clarity of your own values, making sure that you align with them, and that you're coaching from them is critical. Melinda adds three more traits that make a great coach, and Ari emphasizes that a great coach doesn't rest on their laurels.
In this episode we discuss:
Ari defines what a great coach is and the difference between a good coach and a great one.
What newer coaches need to figure out when starting their coaching businesses.
The traits and skills a great coach needs to have, and the role of courage in a difficult coaching conversation.
How being a mentor to other coaches can teach you where your own gaps are as a coach.
The importance of values alignment, and three more skills a great coach has that have nothing to do with coaching skills.
What breaks a great coach?
"If you're able to listen well to the clients that you're working with, what they need and how the needs are changing, you're always going to be able to be at the forefront of the industry."

"In order to really be a great coach, I think it's more about who you're working with, and the relationship that you build with your client."

Ari Iny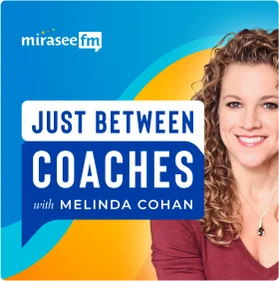 Just Between Coaches
This show is like Oprah's couch, where conversations cut straight to the heart of the topic, but... it's only for coaches! Melinda Cohan of the Coaches Console explores the tough questions coaches face on a regular basis. With a new guest host each episode, Melinda provides tactical advice and strategies to address issues like "How do I deal with price resistance?" and "Should I fire my client?"