From Good to Great—How Do You Become a GREAT Coach? (Ari Iny)
Episode summary: A great coach has to possess deep compassion and understanding for their clients, in addition to the core coaching skills. A lot of newer coaches want to coach anybody, out of fear of missing out on clients and failing to build a coaching business. But that can actually prevent them from becoming great coaches. Learn why being a skilled listener is important. And why having the courage to say what your client needs to hear, that's serving them and their long-term development, helps you to become a great coach.
In this episode, Ari Iny, an ACES Coach, Talent Manager & Partner Liaison at Mirasee, talks with Melinda about what it means to be a great coach, as well as the traits and behavior needed to become one. They go into why clarity of your own values, making sure that you align with them, and that you're coaching from them is critical. Melinda adds three more traits that make a great coach, and Ari emphasizes that a great coach doesn't rest on their laurels.
In this episode we discuss:
Ari defines what a great coach is and the difference between a good coach and a great one.
What newer coaches need to figure out when starting their coaching businesses.
The traits and skills a great coach needs to have, and the role of courage in a difficult coaching conversation.
How being a mentor to other coaches can teach you where your own gaps are as a coach.
The importance of values alignment, and three more skills a great coach has that have nothing to do with coaching skills.
What breaks a great coach?
"If you're able to listen well to the clients that you're working with, what they need and how the needs are changing, you're always going to be able to be at the forefront of the industry."

"In order to really be a great coach, I think it's more about who you're working with, and the relationship that you build with your client."

Ari Iny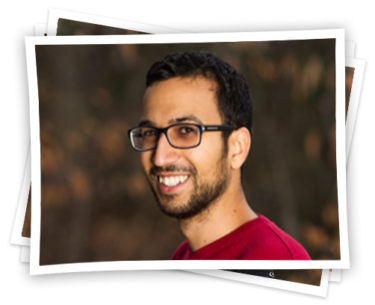 Guest Bio: ACES Coach, Talent Manager & Partner Liaison
Ari started working for Mirasee in the summer of 2014 when they needed a new Facebook ad coordinator, and joined the team full time six months later in order to expand the company's Facebook presence. Since then, Ari's role within Mirasee has evolved a number of times – he's become the head of HR for the company, Mastermind facilitator (where he learnt how to do business coaching first hand from Danny), Partner Liaison, and ACES coach.
Before joining Mirasee, Ari jumped around quite a bit. After being released from the army, he worked in a bookstore chain where he was eventually promoted to managing a store, and then two stores (luckily they were close to one another!).
When not supporting the Mirasee team and his students, Ari enjoys spending time with his beautiful wife, playing with their dog, reading epic fantasy (and lots of other kinds of fiction, too!), playing video games and sleeping.
Resources or websites mentioned in this episode:
Credits:
Guest – Ari Iny
Host – Melinda Cohan
Producer – Cynthia Lamb
Executive producer – Danny Iny
Writer – Michi Lantz, Melinda Cohan, and Cynthia
Assembled by – Geoff Govertsen
Audio Post Supervisor: Evan Miles, Christopher Martin
Audio Post Production by Post Office Sound
Music soundscape: Chad Michael Snavely
If you don't want to miss future episodes of Just Between Coaches, please subscribe to Apple podcasts or Spotify or wherever you're listening right now. And if you liked the show, please leave us a starred review. It's the best way to help us get these ideas to more people.
If you have a question for Just Between Coaches, put the show title in the subject line and send it to podcasts@mirasee.com
Music and SFX credits:
Track Title: Coo Coos
Artist Name(s): Dresden, The Flamingo
Writer Name: Matthew Wigton
Publisher Name: A SOUNDSTRIPE PRODUCTION
Track Title: Stars & Trees
Artist Name(s): Outside The Sky
Writer Name: Dustin Ransom
Publisher Name: A SOUNDSTRIPE PRODUCTION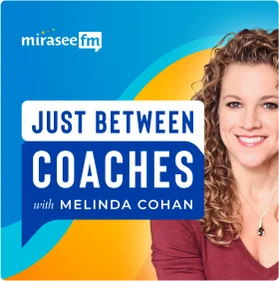 Just Between Coaches
This show is like Oprah's couch, where conversations cut straight to the heart of the topic, but... it's only for coaches! Melinda Cohan of the Coaches Console explores the tough questions coaches face on a regular basis. With a new guest host each episode, Melinda provides tactical advice and strategies to address issues like "How do I deal with price resistance?" and "Should I fire my client?"