Finding Your Stronger Self (Patricia Dent)
Business coach Patricia Dent shares how she transformed her mind and spirit, following a near-death experience, through meditation, Reiki, and communing with the Universe. In turn, she reformed her practice to be more heart centered — and fulfilling.
Welcome to Soul Savvy Business. This podcast aims to help entrepreneurs find balance and harmony at the intersection of business and spirituality.
Host Katy Valentine is a soul-minded spiritual entrepreneur. She empowers other entrepreneurs to thrive, creating a global ripple effect. Grab your free meditation at SoulSavvyBusiness.com.
"I serve these amazing people. And what I found is, if you leave that selection process in the hands of the Universe, then you find the people you really love to serve. And I love to serve people who are heart centered."Patricia Dent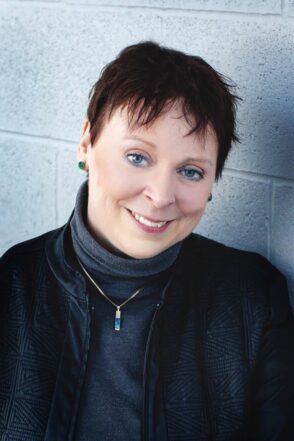 Patricia Dent is a business mentor, CEO of Grow Vantage, and a past president of the Barrie Chamber of Commerce in Ontario, Canada. She applies over 30 years of business experience to mentor entrepreneurs (from start-up to corporate in a variety of business sectors). She has held over 4,500 coaching and training sessions since 2011, when she launched her coaching practice, and through Grow Vantage, her entrepreneurial training program.
Resources or websites mentioned in this episode:
Mirasee
Katy's quantum reading
Patricia's email: patricia@growvantage.com
Patricia's website
Credits:
Producer: Cynthia Lamb
Executive Producer: Danny Iny
Assembled by: Melissa Deal
Audio Post Supervisors: Evan Miles and Christopher Martin
Audio Post Production: Post Office Sound
Music Soundscape: Chad Michael Snavely
Making our hosts sound great: Home Brew Audio
Music credits:
Track Title: Shepherd
Artist Name: Two Dudes
Writer Name: Adrian Dominic Walther
Publisher Name: A SOUNDSTRIPE PRODUCTION
Track Title: Butterfly Effect
Artist Name: Cody Martin
Writer Name: Cody Kurtz Martin
Publisher Name: A SOUNDSTRIPE PRODUCTION
If you don't want to miss future episodes of Soul Savvy Business, please subscribe to Apple podcasts or Spotify or wherever you're listening right now. And if you liked the show, please leave us a starred review. It's the best way to help us get these ideas to more people.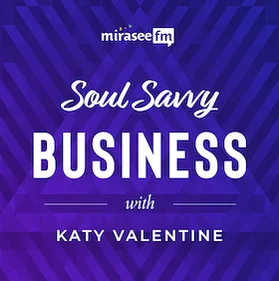 Soul Savvy Business
How can we pursue both entrepreneurial success and spiritual authenticity? Reverend Dr. Katy Valentine explores that question and more in this spiritually diverse podcast aimed at engaging mindful and curious entrepreneurs. Katy and her guests dive into the intersection of business and spirituality, exploring ways that entrepreneurs of all faiths (including none) can elevate their awareness and find abundance.