Finding Purpose Through Perseverance (Pam Obasa)
As an actress turned business coach, Pam Obasa sees making it as being present for her family, both literally and figuratively. She advocates a mindset of determination over detriment, having pushed through numerous setbacks on her path.
Welcome to Making It! This weekly show explores the lives and stories of entrepreneurs as they share their unique perspectives on their success and the path to making it.
"Don't give up or allow self-doubt, self-sabotage, or your backstory… to be the thing that holds you back."Pam Obasa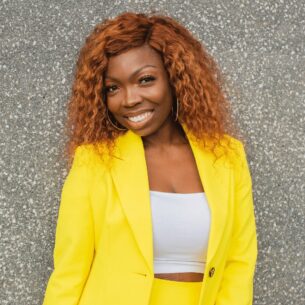 Pam Obasa is the founder of The Lucrative Lady and Branderry.com. She is a highly sought-after business coach and international speaker specializing in sales, sales systems, and storytelling for marketing.
Her brand "The Lucrative Lady" focuses on empowering people to create a lucrative lifestyle and business and teaches how anyone can do that no matter their age.
Pam's unique background as an actress helps her audience to use the power of storytelling to improve their business, sales process, and conversions.
Resources or websites mentioned in this episode:
Mirasee
Pam's website
Pam's YouTube channel
Credits:
Guest: Pam Obasa
Co-Producers: Danny Bermant and Geoff Govertsen
Supervising Producer: Cynthia Lamb
Executive Producer: Danny Iny
Audio Post Supervisors: Evan Miles and Christopher Martin
Audio Post Production: Post Office Sound
Music Soundscape: Chad Michael Snavely
Making our hosts sound great: Home Brew Audio
Music credits:
Track Title: The Sunniest Kids
Artist Name: Rhythm Scott
Writer Name: Scott Roush
Publisher Name: A SOUNDSTRIPE PRODUCTION
Track Title: Sweet Loving Waltz
Artist Name: Sounds Like Sander
Writer Name: S.L.J. Kalmeijer
Publisher Name: A SOUNDSTRIPE PRODUCTION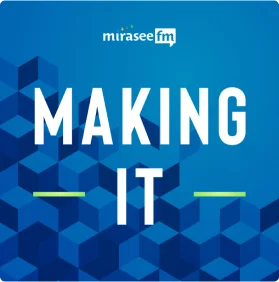 Making It
If you're an online entrepreneur, Making It was made for you. In each episode, real-world entrepreneurs tell their stories in their own words. They define what "making it" means in the busy space of online business. And they reveal what they've learned in their journey toward making it… lessons you can use in your own business.