Finding Freedom in Efficiency (Steve Feld)
Steve Feld was an entrepreneurial kid who grew up to be a professional entrepreneur, helping businesses be more efficient. Along the way he realized, making it is about freedom of time and flexibility — and especially freedom from worry.
Welcome to Making It! This weekly show explores the lives and stories of entrepreneurs as they share their unique perspectives on their success and the path to making it.
Steve Feld is a coach who helps businesses become more profitable and successful through improved efficiency, workflow, and systems.
"It's just a freedom that you get to have… without worrying about, oh my God, if I'm not in my business, it's going to fail."Steve Feld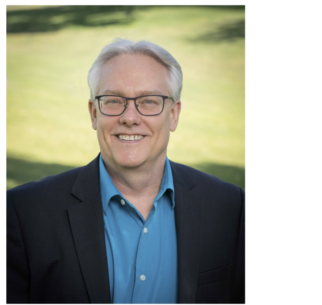 Steve Feld, MBA, is a business marketing strategist, multi-book author, award-winning business management executive, and coffee enthusiast. He has worked with over 600 businesses, assisting them in obtaining clarity, implementing a solid strategic plan, and achieving positive growth. He focuses on the foundation of the business to get the best results.
He is passionate about empowering businesses to grow, operate efficiently, and thrive for long-term success. Steve has owned, operated, and built seven businesses, and has provided change management and process improvement to three other companies. He has also been part of three Fortune 500 companies, operating a division for them.
Resources or websites mentioned in this episode:
Mirasee
Steve's website
Steve's free ebook
Credits:
Co-Producers: Danny Bermant and Geoff Govertsen
Supervising Producer: Cynthia Lamb
Executive Producer: Danny Iny
Audio Post Supervisors: Evan Miles and Christopher Martin
Audio Post Production: Post Office Sound
Music Soundscape: Chad Michael Snavely
Making our hosts sound great: Home Brew Audio
Music credits:
Track Title: The Sunniest Kids
Artist Name: Rhythm Scott
Writer Name: Scott Roush
Publisher Name: A SOUNDSTRIPE PRODUCTION
Track Title: Frère Jaques
Artist Name: Shimmer
Writer Name: Michael Wigton
Publisher Name: A SOUNDSTRIPE PRODUCTION
Track Title: Sweet Loving Waltz
Artist Name: Sounds Like Sander
Writer Name: S.L.J. Kalmeijer
Publisher Name: A SOUNDSTRIPE PRODUCTION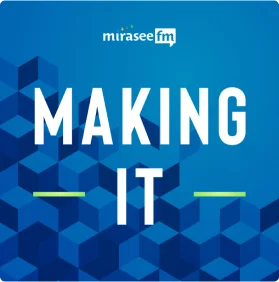 Making It
If you're an online entrepreneur, Making It was made for you. In each episode, real-world entrepreneurs tell their stories in their own words. They define what "making it" means in the busy space of online business. And they reveal what they've learned in their journey toward making it… lessons you can use in your own business.