Fewer Hours, Greater Impact (Natasha Ho)
It's far too easy to let your work hours pile up — and to equate this with more results. But Natasha Ho broke through that thinking to transform her business into half the hours and double the income, while helping her clients create better lives.
Natasha Ho is a marketing coach, growth strategist, and founder of The All In Woman.
Today, Melinda and Natasha talk about:
Creating a thriving business while working fewer hours
Natasha's specific tactics for cutting your work week from 40–50 hours down to 20–30
How your passion can be your inspiration
What's the why behind your work?
The importances of setting boundaries
How to organize yourself to stay focused
Unlearning productivity and embracing what is effective
The success story of a client who transitioned to a shorter work week and how she achieved it
"Find somebody who has the version of your future that you desire, and have a conversation with them to understand what they did to get there."Natasha Ho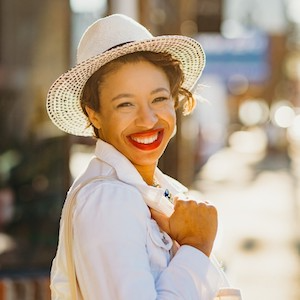 Natasha Ho is a marketing coach, growth strategist, and founder of The All In Woman. She's also a chef, wife, and mom who is passionate about bringing more joy, play, and fun into the world. In business, she helps service-based entrepreneurs accelerate their marketing, sales, and overall growth so they can have more freedom and time for what matters most. As a chef, she teaches people how to cook and explore new flavors.
Natasha also runs immersive retreats for high-achieving women to bring them outside their comfort zones and create more time for play. She's visited 100+ destinations on six continents and counts Istanbul, Los Angeles, and Buenos Aires among her favorite places.
Resources or websites mentioned in this episode:
Mirasee
Coaches Console
Natasha's website
Natasha's Linkedin
Natasha's Instagram
Natasha's Facebook
Natasha's free resource: dreamclientsdailyquiz.com
Credits:
Guest: Natasha ho
Host: Melinda Cohan
Producer: Michi Lantz
Supervising Producer: Cynthia Lamb
Executive producer: Danny Iny
Audio Post Supervisor: Evan Miles, Christopher Martin
Audio Post Production: Post Office Sound
Music soundscape: Chad Michael Snavely
Making our hosts sound great: Home Brew Audio

If you don't want to miss future episodes of Just Between Coaches, please subscribe to Apple podcasts or Spotify or wherever you're listening right now. And if you liked the show, please leave us a starred review. It's the best way to help us get these ideas to more people.
Music and SFX credits:
Track Title: Clouds
Artist Name(s): Acreage
Writer Name: Marshall Usinger
Publisher Name: BOSS SOUNDSTRIPE PRODUCTIONS
Track Title: Coastline Dream
Artist Name(s): Wild Sky
Writer Name: Adam Simons
Publisher Name: BOSS SOUNDSTRIPE PRODUCTION
Track Title: Coo Coos
Artist Name(s): Dresden, The Flamingo
Writer Name: Matthew Wigton
Publisher Name: A SOUNDSTRIPE PRODUCTION
Track Title: Stars & Trees
Artist Name(s): Outside The Sky
Writer Name: Dustin Ransom
Publisher Name: A SOUNDSTRIPE PRODUCTION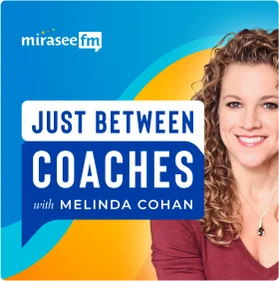 Just Between Coaches
This show is like Oprah's couch, where conversations cut straight to the heart of the topic, but... it's only for coaches! Melinda Cohan of the Coaches Console explores the tough questions coaches face on a regular basis. With a new guest host each episode, Melinda provides tactical advice and strategies to address issues like "How do I deal with price resistance?" and "Should I fire my client?"