Facebook Groups (Maruxa Murphy)
Award-winning community architect Maruxa Murphy reveals the path to magnify your impact through creating strategic, revolutionary Facebook communities filled with loyal, engaged fans that love being a part of your group.
Maruxa Murphy, an award-winning community architect, helps entrepreneurs create strategic Facebook communities with loyal, engaged fans that love being a part of your group. She transforms in-person and online communities to become movements that shape their industry.
Hosts Linda Claire Puig and Ari Iny explore with Maruxa the essential components of a community and how to strategically think through them before hitting "Create group."
In this episode, we discuss:
Maruxa's innovative approach to Facebook groups that creates engagement, loyalty, and impact.
Why creating a Facebook group around an offer doesn't work – most people make this mistake – and the simple alternative that creates loyal fans that will love being a part of your group
The "sacred 4" emotions you must instill in your Facebook community to make it thrive even when you're not logging in (this makes it so much more than just a Facebook group!)
And much more!
"What I wanna always remind us first and foremost is it's about the heart first. It's about the heartbeats in the room."Maruxa Murphy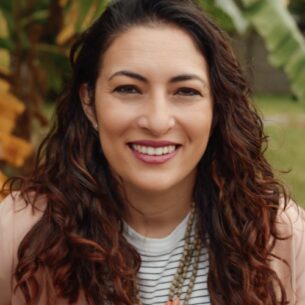 Maruxa Murphy, is an award-winning community experience designer, strategist, and entrepreneur. She transforms communities in person and online to become movements that shape their industry. Her work in the travel, business, personal development, parenting, and coaching industries has shifted how communities can be designed from "the inside out."
Maruxa is a catalyst for change who leads national and international initiatives with a deep understanding of human behavior and has consulted for Facebook, Kajabi, and others leading their industry on how to design hybrid and face-to-face communities. She's been featured in Forbes, Reader's Digest, Fox News, The Huffington Post, NBC and The Austin-American Statesman for her work in creating profitable enterprises that do good in the world.
Maruxa believes in empowering all individuals to live their fullest lives, and her work has been instrumental in bringing people together to create positive change.
Resources or websites mentioned in this episode:
Mirasee
6-Figure Newsletters
Maruxa's website
Maruxa's free gift
Credits:
Guest: Maruxa Murphy
Hosts: Linda Claire Puig & Ari Iny
Producer: Linda Claire Puig
Managing Producer: Cynthia Lamb
Executive producer: Danny Iny
Audio Post Supervisor: Evan Miles, Christopher Martin
Audio Post Production: Post Office Sound
Music soundscape: Chad Michael Snavely
Making our hosts sound great: Home Brew Audio
If you don't want to miss future episodes of Blowing Up, please subscribe to Apple podcasts or Spotify or wherever you're listening right now. And if you liked the show, please leave us a starred review. It's the best way to help us get these ideas to more people.
Music and SFX credits:
Track Title: Sunny Side Up
Artist Name(s): Neon Beach
Writer Name: Aaron Sprinkle
Publisher Name: A SOUNDSTRIPE PRODUCTION
Track Title: Presence
Artist Name(s): Mikey Geiger
Writer Name: Michael Thomas Geiger
Publisher Name: BOSS SOUNDSTRIPE PRODUCTIONS
Track Title: Coo Coos
Artist Name(s): Dresden, The Flamingo
Writer Name: Matthew Wigton
Publisher Name: A SOUNDSTRIPE PRODUCTION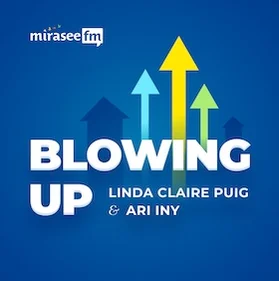 Blowing Up
"What's their secret?" If you've ever looked at a highly successful entrepreneur and asked that question, Blowing Up is your chance to get the answer! In each episode of the podcast, Linda Claire Puig and Ari Iny ask a top entrepreneur to share the details behind the one strategy that exploded their income and impact the most. You'll discover proven and tested ways to make more sales, grow your audience, connect with partners, expand into new areas, and more!