Express Your Contribution Through Your Business (Ron Kaufman)
Ron Kaufman, the co-founder of Uplifting Service, has made it his mission to help leaders and organizations build service cultures that deliver real, authentic value in communities for employees and customers.
Early on, he embarked on a mission to uplift the quality and spirit of service everywhere in the world. As the philosopher innovator he is, he has spent his entire career trying to make it fun to build service quality and excellence.
When the Singapore government asked him to develop a service quality boot camp to teach the adult working population how to be more responsive, more collaborative, more proactive, and more creative, he felt like a kid in a candy store. And he immediately started inventing. However, as he says in this episode of Making It, you have to bring authenticity to your business to make it in today's changing world.
"For some of us, making it will be being able to make a contribution to improving the world and addressing serious issues in some walk of life."

"It's not okay to have shallow definitions like 'the customer is always right'…."

Ron Kaufman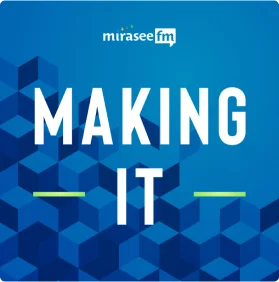 Making It
If you're an online entrepreneur, Making It was made for you. In each episode, real-world entrepreneurs tell their stories in their own words. They define what "making it" means in the busy space of online business. And they reveal what they've learned in their journey toward making it… lessons you can use in your own business.