Engineering Success (Margaret Lynch Raniere)
As coaches, we often resist the very thing that fosters the most successful sessions — structure. Melinda talks with coaching trainer Margaret Lynch Raniere about creating frameworks and processes to help create bold transformation for your clients.
Margaret Lynch Raniere is a high-level coach trainer, entrepreneur, and best-selling author. As CEO of MargaretLynchRaniere.com, she has built a thriving online business dedicated to sharing her proven, groundbreaking healing systems.
In this episode we discuss:
The value of creating a structure for your sessions — and why many coaches resist it
How to map the flow of a session using a clear framework
Why structure actually enhances spontaneity
The four things you need to do in every session
The multiple spaces that you as coach hold in each session
"Underneath [our clients'] goals are real heartbreak and real heart longing in real dreams, real desires, and real worries about disappointment and being heartbroken and being stuck."Margaret Lynch Raniere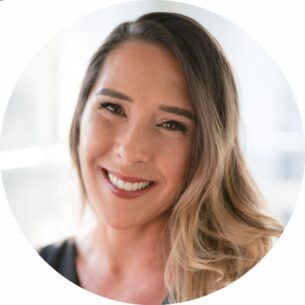 After 18 years of engineering management and winning top sales awards at Fortune 500 companies, Margaret Lynch Raniere left corporate America to live her passion. In less than four years, she created a three-quarter-of-a-million-dollar business with over 115,000 worldwide subscribers using the exact techniques she teaches. She brings her transformational work to thousands of people from all over the globe through her wildly popular teleclasses, programs, and live events, as well as being a frequent expert guest on radio and at success-focused events and summits.
Resources or websites mentioned in this episode:
Mirasee
Coaches Console
Margaret's website
Margaret's LinkedIn
Credits:
Guest: Margaret Lynch Raniere
Host: Melinda Cohan
Producer: Michi Lantz
Supervising Producer: Cynthia Lamb
Executive Producer: Danny Iny
Audio Post Supervisors: Evan Miles and Christopher Martin
Audio Post Production: Post Office Sound
Music Soundscape: Chad Michael Snavely
Making our hosts sound great: Home Brew Audio
If you don't want to miss future episodes of Just Between Coaches, please subscribe to Apple podcasts or Spotify or wherever you're listening right now. And if you liked the show, please leave us a starred review. It's the best way to help us get these ideas to more people.
If you have a question for Just Between Coaches, put the show title in the subject line and send it to podcasts@mirasee.com.
Music and SFX credits:
Track Title: Clouds
Artist Name: Acreage
Writer Name: Marshall Usinger
Publisher Name: BOSS SOUNDSTRIPE PRODUCTIONS
Track Title: Coastline Dream
Artist Name: Wild Sky
Writer Name: Adam Simons
Publisher Name: BOSS SOUNDSTRIPE PRODUCTIONS
Track Title: Coo Coos
Artist Name: Dresden, The Flamingo
Writer Name: Matthew Wigton
Publisher Name: A SOUNDSTRIPE PRODUCTION
Track Title: Stars & Trees
Artist Name: Outside The Sky
Writer Name: Dustin Ransom
Publisher Name: A SOUNDSTRIPE PRODUCTION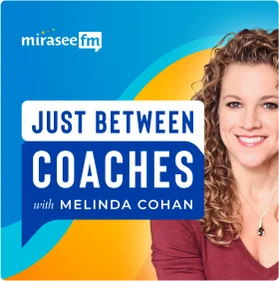 Just Between Coaches
This show is like Oprah's couch, where conversations cut straight to the heart of the topic, but... it's only for coaches! Melinda Cohan of the Coaches Console explores the tough questions coaches face on a regular basis. With a new guest host each episode, Melinda provides tactical advice and strategies to address issues like "How do I deal with price resistance?" and "Should I fire my client?"