Embrace the Performer's Mindset (Michael Port)
Episode summary: Once a professional actor, Michael Port now runs a business called Heroic Public Speaking, which provides intensive public speaking training programs to help entrepreneurs and business leaders take their careers to the next level. He's also a highly in-demand public speaker and New York Times bestselling author who's been called an "uncommonly honest author" by the Boston Globe.
In this episode of Making It, Michael says that if you really do care about making it, it's crucial to take the pressure off yourself. You are going to make mistakes along the way, and that's just part of being an entrepreneur. He also shares insights from his own entrepreneurial journey and emphasizes the importance of being able to work hard, resisting the urge to seek approval, and embracing a performer's mindset that helps us keep going even when we experience obstacles along the way.
"I was proud not because of the standing ovation. But because I put in the work required to do the job at the level that I wanted to do. For me, that's when everything changed."

Michael Port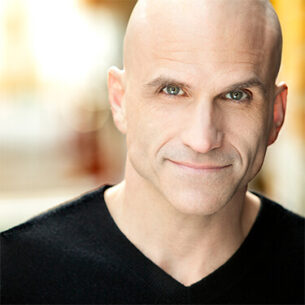 Guest Bio: Michael Port has written eight books, including Book Yourself Solid and Steal the Show, the latter which—according to the former president of Starbucks—"might be the most unique and practical book ever written on the topic of public speaking."
He's been called an "uncommonly honest author" by the Boston Globe, a "marketing guru" by The Wall Street Journal, a "sales guru" by the Financial Times, "a public speaking phenom" by Jonathan Fields and "the best public speaking coach in the world" by Lewis Howes. The founder of MastermindTalks, Jayson Gaignard, declared, "Michael Port is the best speaker I've ever seen."
His books have been on the bestseller lists of the NY Times, Wall Street Journal, USA Today and Publisher's Weekly and have been selected by Amazon and 800-CEO-READ as "best books of the year."
He was once a professional actor, having received his MFA from NYU's Graduate Acting Program, guest starring on shows like Sex & The City and Law & Order, and in films like The Pelican Brief and Down to Earth. These days, Michael can be seen on MSNBC, CNBC, and PBS as an on-air expert in communication and business development and as the host of the most popular podcast on public speaking and performance, Steal the Show with Michael Port.

Resources or websites mentioned in this episode:
Credits:
Guest – Michael Port
Associate producer – Danny Bermant
Producer – Cynthia Lamb
Executive producer – Danny Iny
Assembled by – Geoff Govertsen
Audio Post Supervisor: Evan Miles, Christopher Martin
Audio Post Production by Post Office Sound
Music soundscape: Chad Michael Snavely
If you don't want to miss future episodes of Making It, please subscribe to Apple podcasts or Spotify or wherever you're listening right now. And if you liked the show, please leave us a starred review. It's the best way to help us get these ideas to more people.
If you have a question for Making It, put the show title in the subject line and send it to podcasts@mirasee.com.
Music and SFX credits: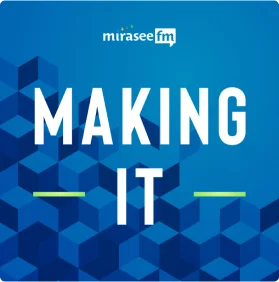 Making It
If you're an online entrepreneur, Making It was made for you. In each episode, real-world entrepreneurs tell their stories in their own words. They define what "making it" means in the busy space of online business. And they reveal what they've learned in their journey toward making it… lessons you can use in your own business.