Embrace the Performer's Mindset (Michael Port)
Once a professional actor, Michael Port now runs a business called Heroic Public Speaking, which provides intensive public speaking training programs to help entrepreneurs and business leaders take their careers to the next level. He's also a highly in-demand public speaker and New York Times bestselling author who's been called an "uncommonly honest author" by the Boston Globe.
In this episode of Making It, Michael says that if you really do care about making it, it's crucial to take the pressure off yourself. You are going to make mistakes along the way, and that's just part of being an entrepreneur. He also shares insights from his own entrepreneurial journey and emphasizes the importance of being able to work hard, resisting the urge to seek approval, and embracing a performer's mindset that helps us keep going even when we experience obstacles along the way.
"I was proud not because of the standing ovation. But because I put in the work required to do the job at the level that I wanted to do. For me, that's when everything changed."

Michael Port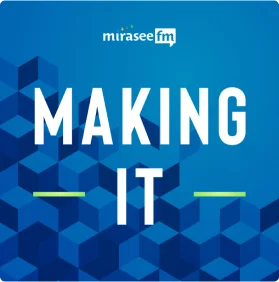 Making It
If you're an online entrepreneur, Making It was made for you. In each episode, real-world entrepreneurs tell their stories in their own words. They define what "making it" means in the busy space of online business. And they reveal what they've learned in their journey toward making it… lessons you can use in your own business.