Don't Sacrifice the People You Love to Make It (Josh Turner)
Welcome to Making It. This weekly show explores the lives and stories of entrepreneurs as they share their unique perspectives on their success and the path to making it.

Episode summary: Long before Josh Turner, founder of Connect365, started his own business, he was helping out in his dad's company. He saw first-hand what it means to run a business, to have to shut down a business, and how to get back on your feet again.
So, when he decided to start his own business, he was very focused on business growth, and "making it" was all about the success of the business. He knew that he had to put himself out there, to present himself as a leader and expert. He believes that it takes action to actually make it a reality, but, as he says, it's all about balance. Over time, his personal definition of "making it" has changed to be more holistic; he's careful not to sacrifice what's most important to him.
"If you're getting into business for yourself, you have to just get out there, you have to put yourself out there; you got to have conversations with people.v" "

"But at the end of the day, when you're on your deathbed, I think it's the people that you love and are closest to that are the most important. And so to me, 'making it' is making sure that I don't sacrifice that."

Josh Turner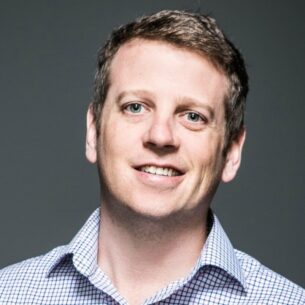 Guest Bio: Entrepreneur Josh Turner is the CEO and founder of Connect 365 and a bestselling author. Connect365 helps B2B companies systematically build relationships to turn cold prospects into warm leads. It's software that allows you to deliver highly personalized, individual emails at scale.
He is also the founder and CEO of LinkedSelling, a marketing coaching, consulting, and training firm that was recently named #252 on the Inc 5000. He is widely considered a worldwide leading authority in using LinkedIn and Facebook to generate leads, appointments, and clients.
With a team of over 33 employees, they represent clients like Neil Patel and Microsoft, to name a couple, in a wide variety of industries in the US, Canada, the UK, Asia, and Australia.
Josh is also the creator of Linked University and The Appointment Generator training and coaching programs that have together served over 12,000 entrepreneurs.
He is the Wall Street Journal bestselling author of How to Create a Step-by-Step LinkedIn Marketing Strategy for Your Business and Booked: The Digital Marketing and Social Media Appointment Setting System.
Resources or websites mentioned in this episode:
Credits:
Guest: Josh Turner
Hosts: Danny Iny and Abe Crystal
Producer: Cynthia Lamb
Executive producer: Danny Iny
Assembled by: Geoff Govertsen
Audio Post Supervisor: Evan Miles, Christopher Martin
Audio Post Production: Post Office Sound
Music soundscape: Chad Michael Snavely
If you don't want to miss future episodes of Making It, please follow us on Apple podcasts or Spotify or wherever you're listening right now. And if you liked the show, please leave us a starred review. It's the best way to help us get these ideas to more people.
If you have a question for Making It, put the show title in the subject line and send it to podcasts@mirasee.com
Music and SFX credits:
Track Title: Gotcha!
Artist Name(s): Avocado Junkie
Writer Name: S.L.J. Kalmeijer
Publisher Name: A SOUNDSTRIPE PRODUCTION
Track Title: The Sunniest Kids
Artist Name(s): Rhythm Scott
Writer Name: Scott Roush
Publisher Name: A SOUNDSTRIPE PRODUCTION
Track Title: Happy
Artist Name(s): Empyreal Glow
Writer Name: Mike Payne
Writer Name: Chris Bevins
Publisher Name: A SOUNDSTRIPE PRODUCTION
Track Title: Sweet Loving Waltz
Artist Name(s): Sounds Like Sander
Writer Name: S.L.J. Kalmeijer
Publisher Name: A SOUNDSTRIPE PRODUCTION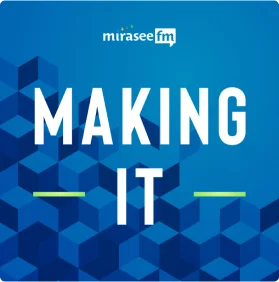 Making It
If you're an online entrepreneur, Making It was made for you. In each episode, real-world entrepreneurs tell their stories in their own words. They define what "making it" means in the busy space of online business. And they reveal what they've learned in their journey toward making it… lessons you can use in your own business.